A simple guide to meal planning. Get my 8 how to meal plan tips to help you start planning meals for the week. Save time, money, and stress by planning ahead!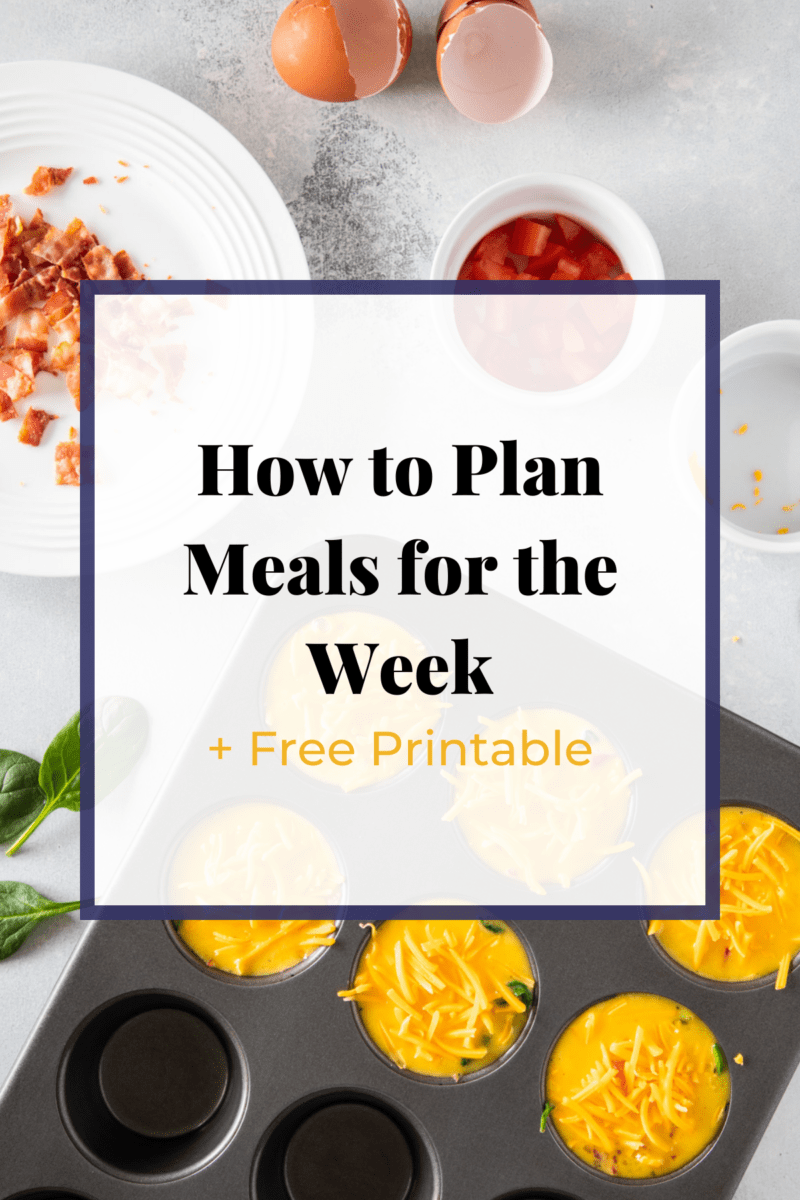 Cooking is not hard. But, it can quickly become boring. Let's be honest. Life gets really busy, especially if you are a working parent, and more often than not, cooking at home can feel daunting, stressful and sometimes even impossible. It can quickly become a time-consuming chore that is sucking the joy out of our lives.
What if I told you that there is a simple solution to this issue? No. It's not ordering cookout. It's meal planning.

Benefits of meal planning
There are many benefits to meal planning: eating well, saving money, but the best benefit of all is cooking your daily homemade meals free of stress.
After I started meal planning, my days run smoother and I feel more productive. I no longer waste time thinking about what to cook for dinner only to end up grumpy and frustrated opting for takeout and making a hole in my monthly budget. Those days are no more.
I wasn't always too fond of meal planning. There was a time when I thought meal planning was too complicated, time-consuming and impossible to commit to. However, I found a simple system that saves me time and it's easy to adjust when you change your mind about a particular dish on a given day.
Save on money
Planning your meals for the week is such a great way to save money! When you go to the store you know exactly what to buy and it's easier to source the cheapest products. Knowing you have that food ready to go also makes it easier to avoid the expensive takeaways.
Save on waste
Before meal planning, I would often find myself throwing away unused produce. Things I'd bought in the store, but not planned how to use them. This is such a great way to reduce your waste as you shop for what you know you are going to use.
Eat healthier
Meal planning encourages me to cook from scratch a lot more and use less processed ingredients. I find I cook with way more fresh produce and have ditched the convenience foods that can often be loaded with salt, sugar and preservatives.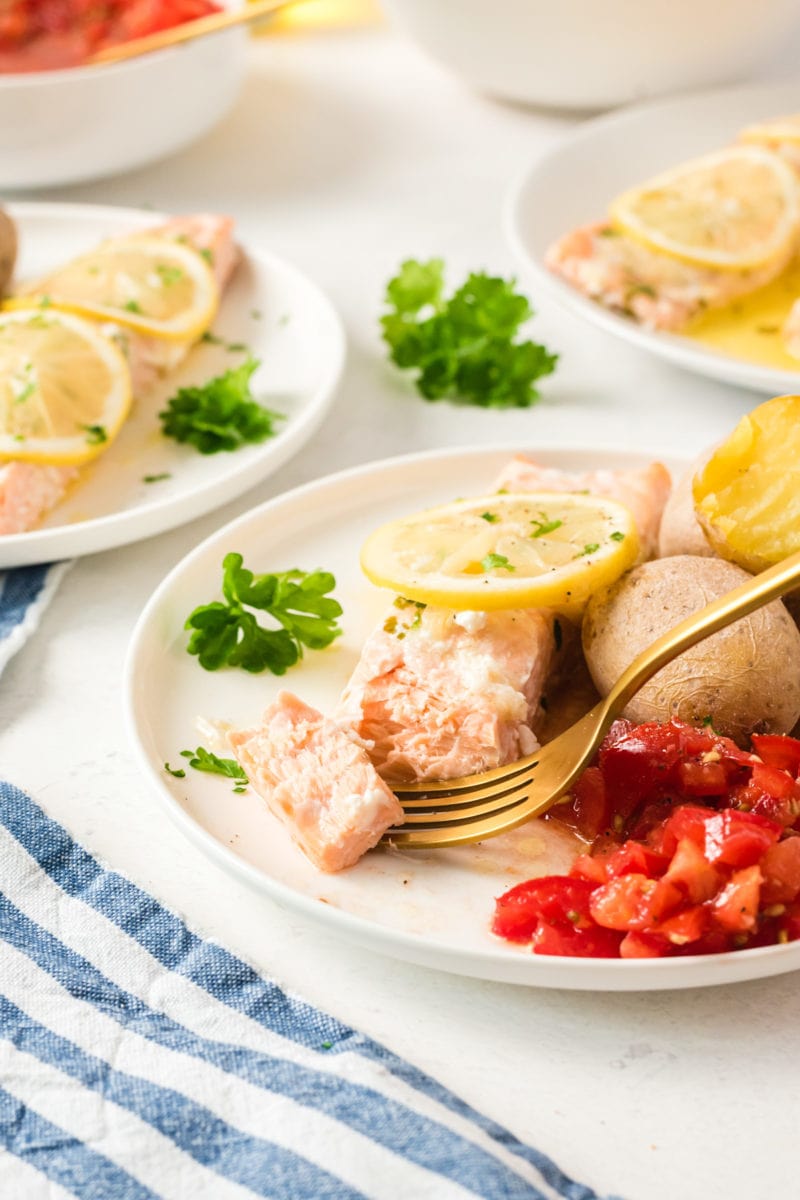 Follow this simple guide to meal planning and you will be eating well, saving money and cooking homemade meals free of stress in no time.
Tips For How To Meal Plan
1. Pick a day
Choose one day of the week to work on your meal plan for the week. This would preferably be the day you go grocery shopping and do light or bulk meal prep for the week. I usually do all my meal planning and groceries shopping on Saturdays for the following week beginning on Monday.
2. Get a meal planning sheet
Use a meal planning sheet to write down your meal ideas for the week. You can also simply get a pen, a piece of paper, and write down the days of the week on it. Also, make sure to leave a space to write down a groceries list. Here is a free Weekly Meal Planning Set to help you get started!

3. Check your fridge, freezer, and pantry
Look through your fridge, freezer, and pantry and make a list of the main food ingredients you already have in hand. Then, write a list of meals you'll like to make using those ingredients. Check to see what other ingredients you will need to make those meals and if you have it in hand. If not, add the ingredients to your groceries list.
Searching through your fridge and pantry to build your meal plan, especially in the beginning, will help you save money when doing your grocery shopping because you won't be buying ingredients to simply keep in your pantry.
4. Find other recipes that work for you
Get other recipes you'd like to make for the week and write them down on the days you have not yet added any meals in the meal planning sheet. I usually try to think of a meal or an ingredient I would like cook that week and search for recipes on Pinterest.
5. Go with theme nights
Having a theme on certain nights can be helpful when deciding what to cook for dinner. Monday is pasta night, Tuesday is tacos night, Friday is pizza night. This will not work every night, but it can definitely make it easier on certain nights when choosing what to cook for dinner.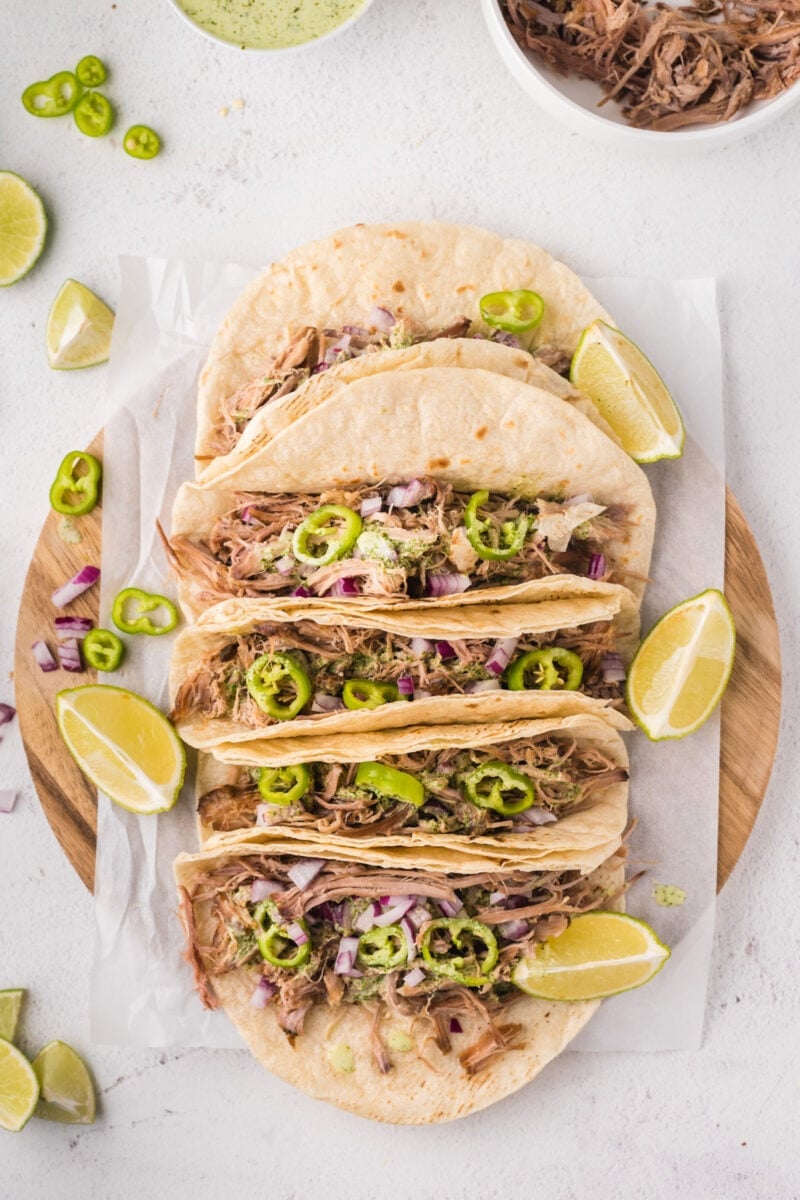 6. Build your groceries list
Write down a list of all the ingredients you'd need to buy in order to make the meals written down on your meal plan sheet before heading out to the grocery store. Stick to your list. This will ensure you have all the ingredients needed on hand throughout the week so that you don't have to make any unplanned trips to the grocery store.
7. Meal Prep
I do not do full meal prep. I simply prepare ahead anything that might help me cut down on cooking time the day of like chopping vegetables and making the sofrito I use when cooking stew meat, beans or certain rice recipes. I might even pre-season and/or marinade certain meats and freeze them until cooking day.
I also like to prepare overnight oats to have for breakfast for the week and store it in mason jars in the fridge. This is such a great grab-and-go healthy breakfast. It truly is worth all of the 15 minutes it will take you to prepare a week's worth of breakfast.
8. Be Flexible
When building your list of meals for the week, remember to include a variety of meals that range in ease of cooking and cooking time, for example, adding a slow cooker dish, a 30-minute meal and even a leftover night can all help make your weekly meal plan more flexible.
Anything can happen on any given day, that is why your meal plan needs to be flexible. By having a variety of meals, you are able to move meals around during the week based on your needs for any given day.
Any tips that I missed? I am always open to trying new things. Tell me your tips for meal planning in the comments below.

Easy Recipes To Help You Meal Plan
30 minute recipes
Slow cooker dinners
Make ahead and quick breakfasts