¡Hola! I'm Vanessa and it is my pleasure to welcome you to My Dominican Kitchen, a bilingual food blog where we help busy moms put together tasty traditional Dominican and Latin-inspired meals without having to spend tons of time in the kitchen.
I'm a working mom, whose love for food led me to start this blog as a resource for other busy parents. Growing up, I always thought cooking was difficult and time-consuming. I remember my grandmother waking up at the crack of dawn to start cooking the day's lunch. As I grew older, I became passionate about creating quick and easy versions of the recipes I grew up eating to share with busy parents who want to cook foods filled with Latin flavors that don't take a ton of time to prepare.
It is our mission to show you that you can make great flavorful dishes at home without spending the entire day in the kitchen.
A bit about me…
Born and raised in the Dominican Republic, I came to the U.S. with my mom at the age of 14. As a teenager and young woman living in New York City, I became interested in tasting the great variety of cuisines from different countries that New York had to offer, but always maintaining my passion for traditional Dominican food. This is how I learned about food.
I'm a late bloomer in the kitchen. I didn't start learning how to cook until I was married, pregnant with my daughter and craving all the delicious homemade meals my mom and abuela (that's Spanish for grandmother) made. Naturally, I had my great number of mishaps in the kitchen, so I started this blog to help those like me who don't have their family members close by to teach them how to make a particular dish.
I enjoy sharing delicious meals with friends and family; But most of all, I love eating!
What You'll Find on My Dominican Kitchen
Simple recipes that taste good made using everyday ingredients.
Quick Tips, How To's and Guides to help you cook great Latin dishes.
Exciting new ideas for simple weeknight meals.
Traditional Dominican Recipes.
Our favorite Latin American recipes. Every Latin American country has its own unique dishes, ingredients and cooking techniques, which make Latin food very diverse and always flavorful.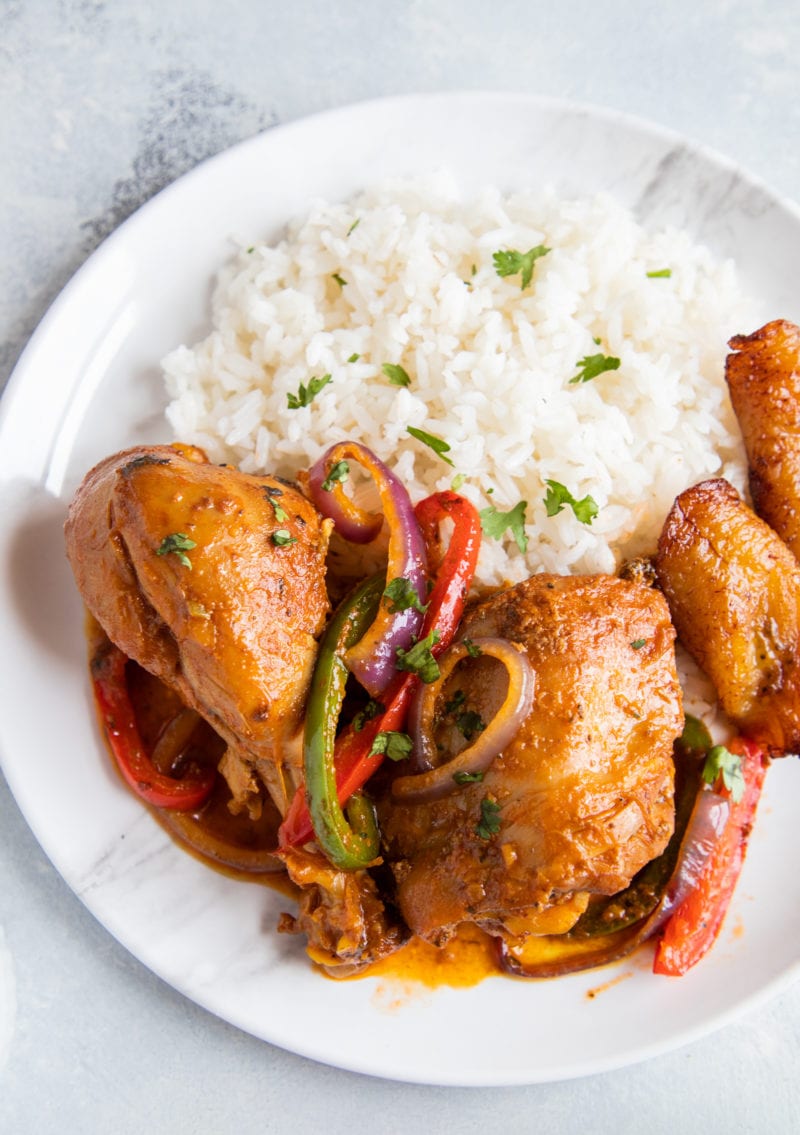 What you WON'T find on My Dominican Kitchen
Overly complicated recipes. I don't do difficult, time-consuming cooking. Don't have the time or patience for it.
Trends or Fads. I don't really follow the trends. I only cook food that my family and I like to eat using the season's ingredients.
Bland food. I don't compromise on taste. Ever. Dominicans don't play when it comes to flavor and neither do I.
Work with us
Our work on My Dominican Kitchen has been featured on Real Simple, Buzzfeed, The Huffington Post, PopSugar, Mamás Latinas, Hispanic Kitchen, HipLatina, TheSpruceEats.com, Time.com, El Diario NY, among others.

We would love to hear from you about how we can partner together to promote your food, drink or lifestyle product. Please visit our Work With Us Page for more information.
Copyright Notice
All content and images are the property of Vanessa Mota and Smart Little Cookie Media LLC d/b/a My Dominican Kitchen. The unauthorized use and/or duplication of this material without express and written permission from the site's owner is strictly prohibited.  Excerpts and links may be used, provided that full and clear credit is given to mydominicankitchen.com with appropriate and specific direction to the original content. Please contact us on Twitter at @dominicankitchn or my contact page to inquire about the use of images for recipe round-ups and galleries.