Plantains vs. Bananas: Learn what plantains are, how they differ from bananas, and how to cook and eat the delicious fruit. Grab my favorite plantain recipes to try at home!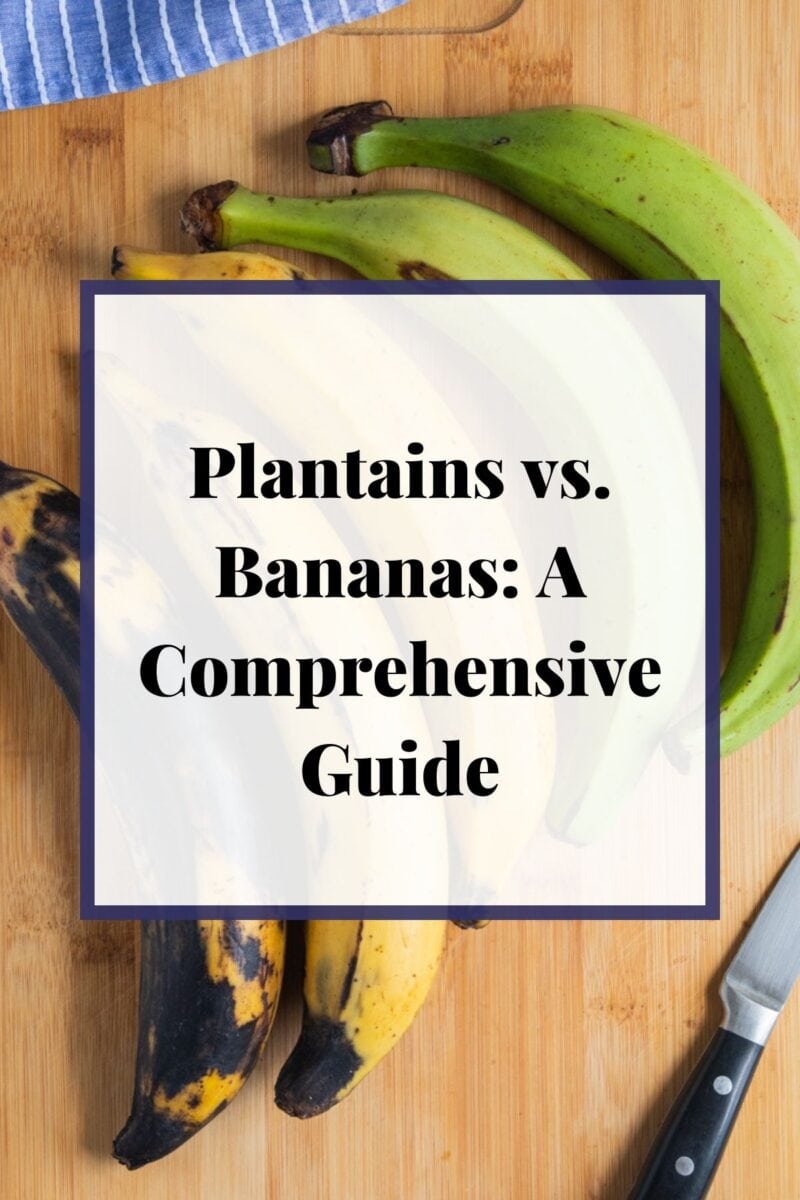 Plantains are one of my favorite ingredients and a staple in Latin Caribbean cooking. Get all my top tips for how to cook with this delicious fruit and I can't wait for you to try my favorite plantain recipes.
If you want to learn more about Latin cooking, be sure to check out my Introduction to Latin Caribbean Cuisine and Dominican Food: An In-depth Guide to Flavors, Culture and Recipes.
Are plantains and bananas the same thing?
The answer is no. Even if they are both rich in carbohydrates and potassium and both are fruits, plantains are consumed cooked while bananas are consumed raw.
Originally from the Caribbean basin, plantains have a thicker peel than bananas, they are much starchier and for that reason, they must be cooked (boiled, fried, baked) before eating them.
On the other hand, bananas, the quintessential tropical fruit, have a softer peel, are sweeter, have a soft creamier texture and for those reasons are mostly eaten raw as fresh fruit, even if we can create delicious cooked recipes such as banana flambé, fried bananas, and delicious banana bread!
Bananas and plantains and all their variants come from two species: Musa acuminate and Musa balbisiana, and they are all propagated without seeds. Farmers plant bananas and plantains cuts from a parent plant and then a new tree is born.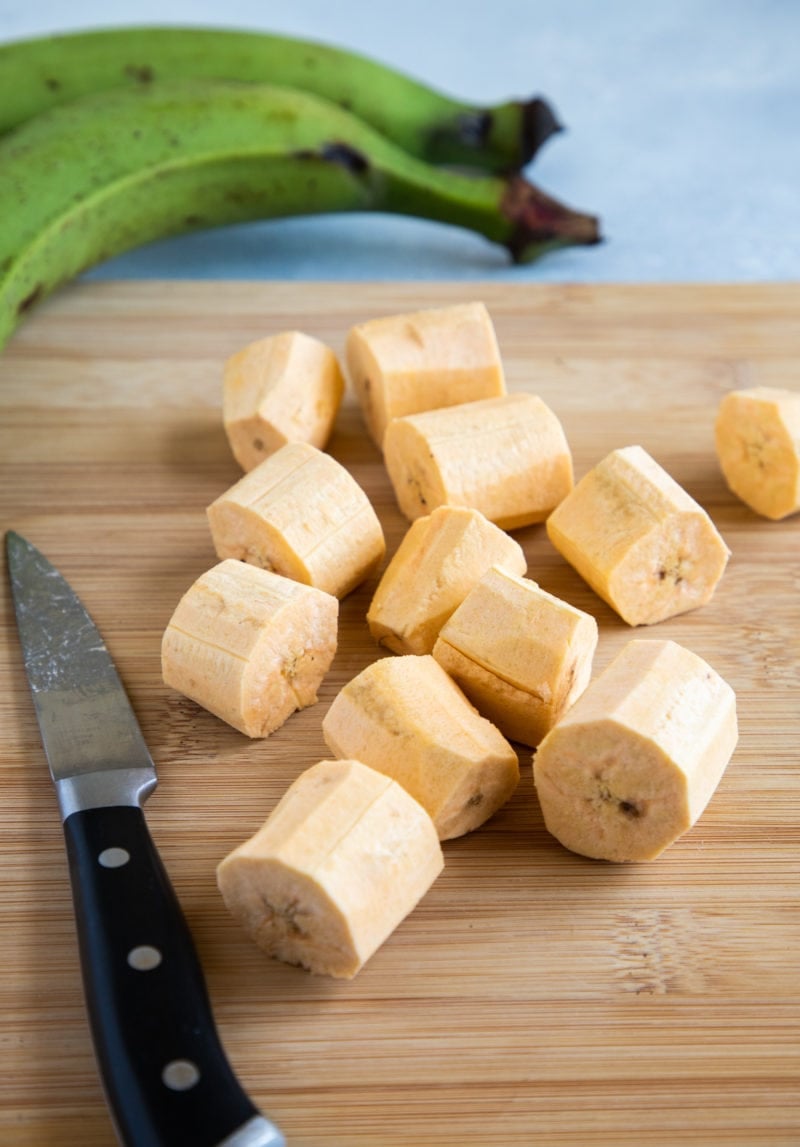 What else are plantains called?
In some Latin American countries bananas are called plátanos and plantains are called bananas or bananos. Isn't this confusing? Definitely, this is bananas!
As if this is not enough, in addition, in Latin America we have as many names as plantain and banana varieties are under the sun: guineo, guineíto, cambur, cambur manzano, titiaro, plátano macho, banano, topocho… you name it!
Do plantains taste like bananas?
Ripe plantains are sweet like a banana, but they don't have that distinctive banana flavor. The unripe plantains are more starchy with a very mild flavor.
Are they good for you?
Plantains are a rich source of fiber, vitamins and minerals including magnesium and potassium. They contain a similar amount of calories compared to a potato.
Are plantains a fruit or vegetable?
Although plantains are classified as a fruit, when it comes to cooking and eating, it is treated more like a vegetable than a fruit.
How to cook and eat plantains
Plantains look like a giant banana and they can be found in the fresh produce area of the grocery store. You can buy them green and use them to make tostones (fried green plantain to be eaten with a pinch of salt), chips or mariquitas and enjoy them as a gluten-free snack, and the so delicious patacón pisao, which is a sandwich or hamburger made with fried green plantains instead of bread.
A typical Dominican dish is our mangú, made out of boiled and mashed green plantains served with lots of onions sautéed with some vinegar. In Puerto Rico, the typical mofongo is also made with this ingredient.
When the skin turns yellow, they become sweeter. It can be sliced and fried, boiled to be eaten with butter and white cheese, mashed to make Venezuelan mandocas, or the delicious Caribbean canoe, filled with a ground beef stew or cheese or both.
The more ripened the plantain, the sweeter. Called plátano maduro (ripened plantain), the skin is pretty much black and they can be sliced and fried or oven baked.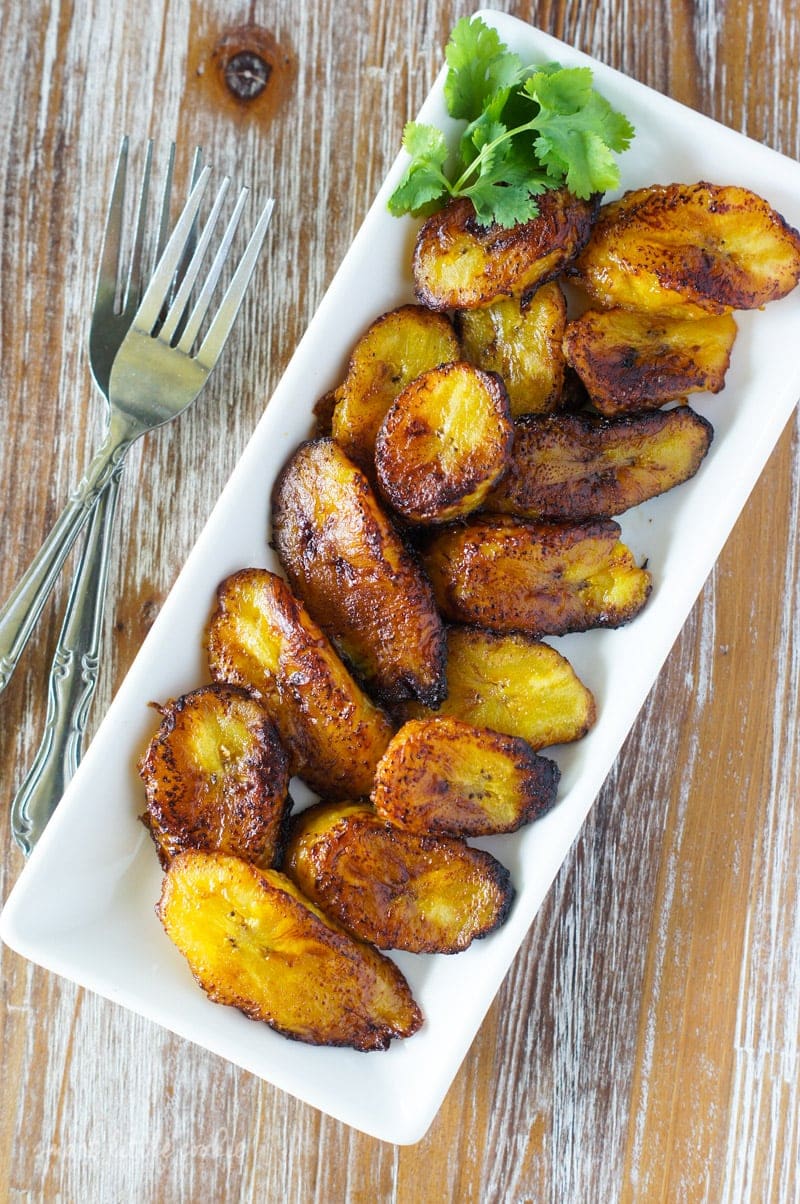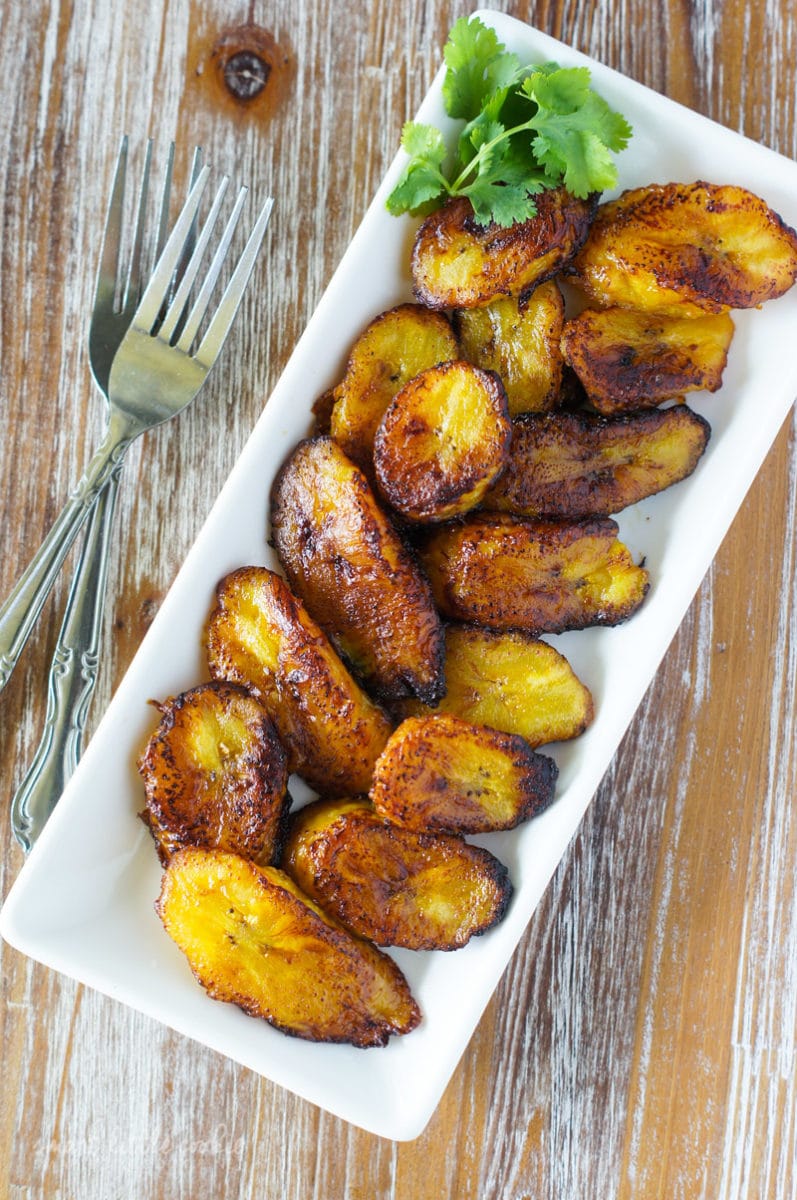 Plantain Recipes