Chocolate Coquito is a chocolate flavor coconut eggnog. Thick and creamy, this variation of the original Puerto Rican Coquito is perfect for those who like their cocktail drinks on the sweet side.
On New Year's Eve we like to celebrate with the family always at home, where is nice and warm listening to great music, sharing delicious food and having a drink or two.
For those who like me enjoy to ring the new year at home, this delicious, thick and creamy chocolate Coquito is the perfect cocktail to share with the ones you love while waiting for the Times Square crystal ball to drop.
This delicious chocolate cocktail drink even passed the candid best friend test. So, try it with confidence. I'm sure you'll love it too!
Be sure to check out my other festive cocktails like Cranberry Mojito and Pomegranate Holiday Sangria.
Ingredients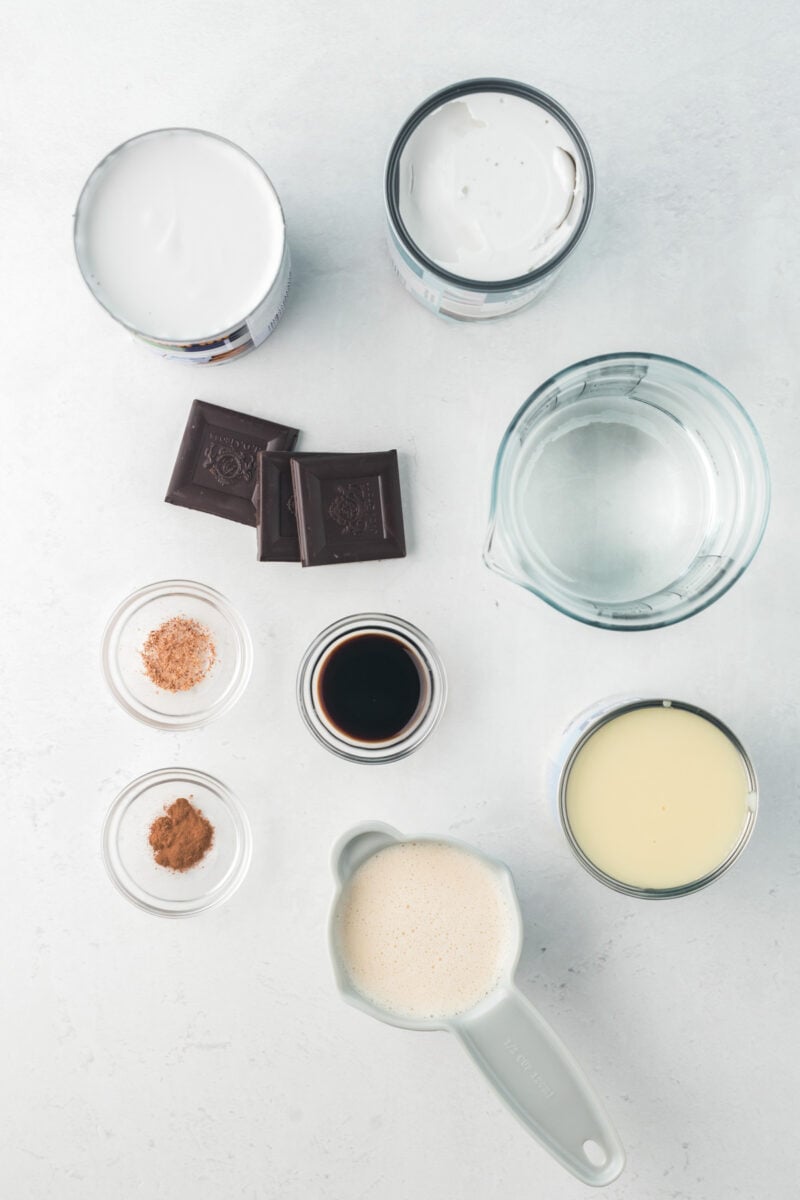 Coconut Milk
Bittersweet Dark Chocolate
Coconut Cream
Condensed Milk
Vanilla Extract
Ground Cinnamon
Ground Nutmeg
Light Rum
How to make a chocolate coquito
Break chocolate into medium pieces and place in a bowl.
In a small sauce pan, warm up coconut milk. Once hot, pour over the chocolate and mix well until chocolate has melted and combined with the coconut milk.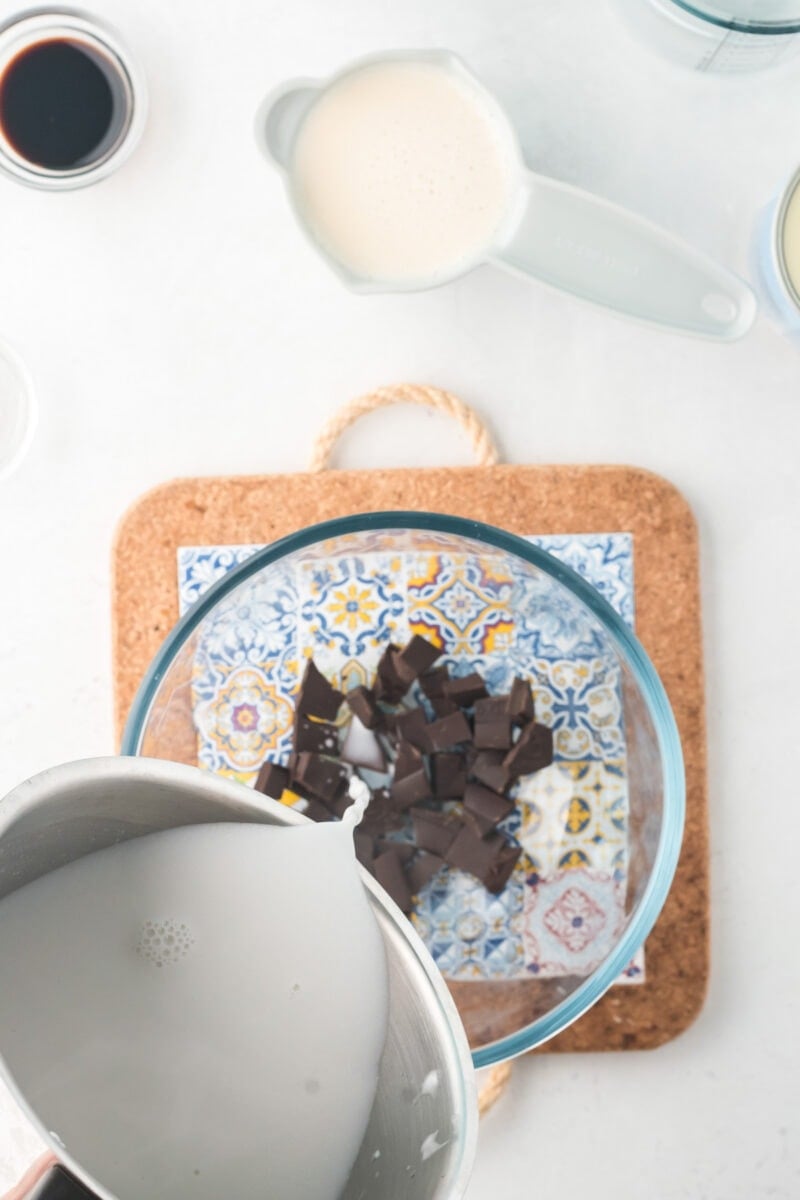 In a blender, combine chocolate mixture, coconut cream, condensed milk and evaporated milk.
Add the vanilla, cinnamon and nutmeg.
Finally, add the rum. Blend until all is well combined.
Pour into glass bottles, seal well and refrigerate.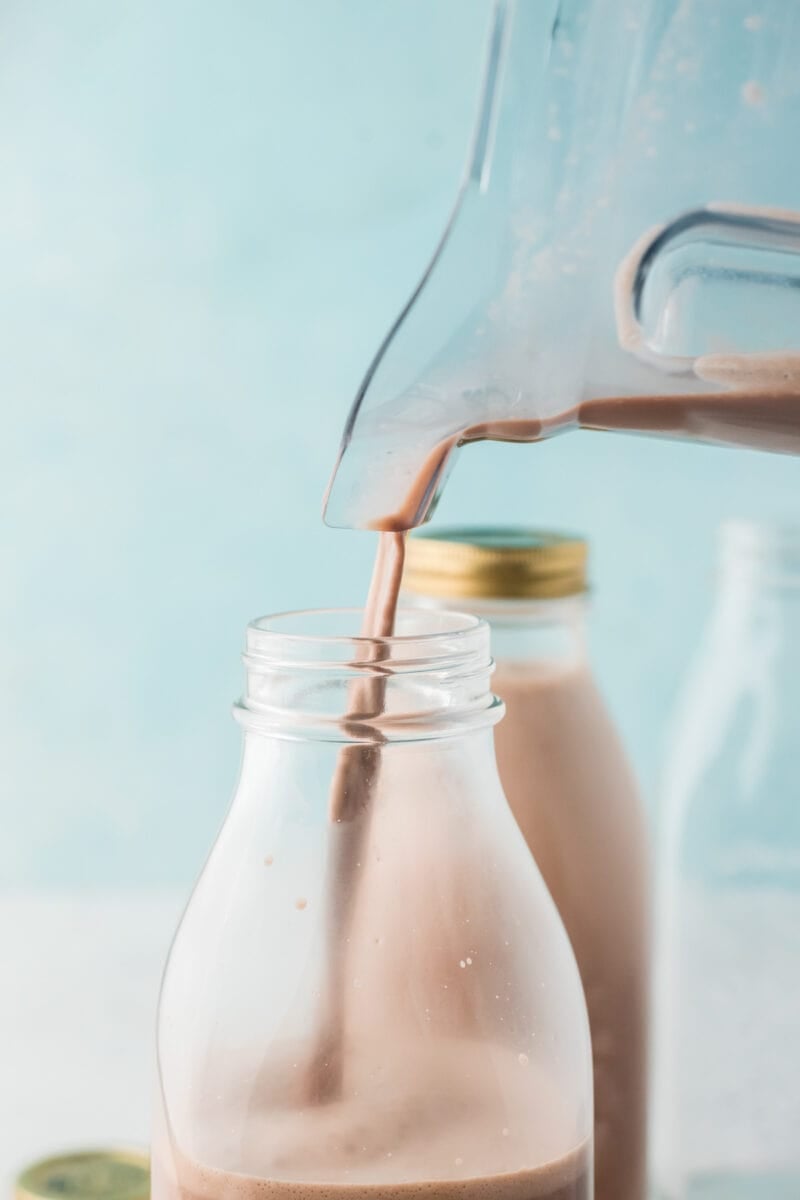 Serve cold in small drink glasses and garnish with a sprinkle of shaved chocolate. Shake well before serving.
Frequently Asked Questions
Recipe Notes and Tips
The drink will become very thick once it gets cold. Let it sit out for about 15 minutes to thin out before serving.
If you have a smaller blender you may need to make this in two batches.
Use canned coconut rather than one in a carton. It's much thicker and creamier.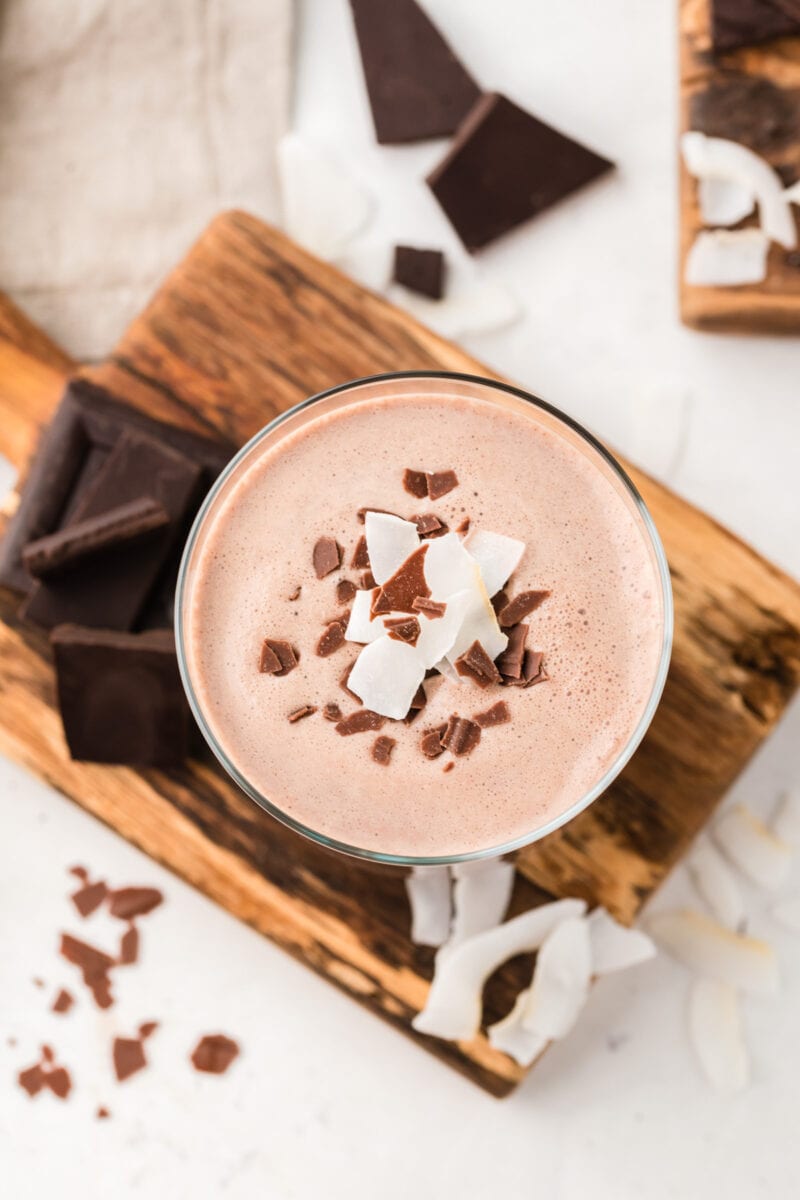 More Drinks Recipes