This post may contain affiliate links. Please see our affiliate notice for details. 
My number one time-saver in my kitchen has been my slow cooker. It's so easy to make delicious and authentic Latin recipes that are loaded with flavor. These are my best ever slow cooker recipes and I know you will love them as much as my family!
If you don't think you have time to cook flavorful authentic Latin recipes, think again!
You are going to love these crockpot dump and go recipes! Just pop the ingredients in the pot before you go to work and you get to come home to a wonderfully hearty and flavorful family meal that's ready to serve.
These slow cooker recipes are also perfect for meal prep! Most can be frozen for easy to grab meals.
Grab recipes for carnitas, stews, pork and chili to make dinners a breeze!
Why use a slow cooker?
After a busy day, I don't want to spend hours in the kitchen. My time on weekends is precious and I would rather spend time with my family than watching pots simmering on the stovetop. Slow cookers allow all of those delicious flavors to develop and it cooks meat slowly so that it is perfectly juicy and tender.
The Best Ever Latin Slow Cooker Recipes
Filled with chicken, beans, veggies, and great spices, this Slow Cooker Taco Chicken Chili is hearty, spicy, and full of flavor. It's so easy to make with minimal prep, this one-pot dump and go crockpot chili is sure to become a family favorite. Gluten-free and perfect for meal prep and freezer meals.
The best Chili ever! Warm, meaty, and full of flavor, this slow cooker Chili is not only extremely delicious but super easy to make. Perfect to feed a crowd!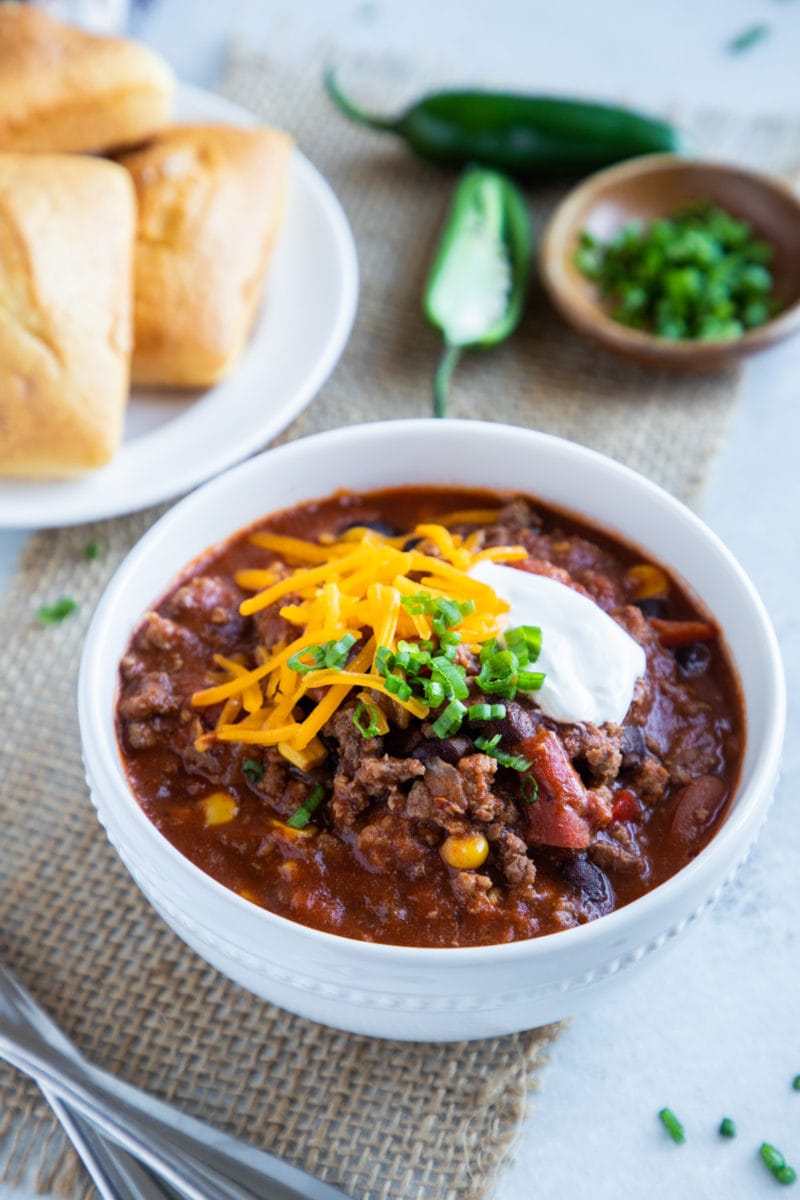 This tender, juicy, and flavorful Carnitas recipe (Mexican pulled pork) can be made in the slow cooker or pressure cooker. It's perfect for tacos, burrito bowls, quesadillas—even to eat as is, paired with rice and vegetables.
A hearty and comforting slow cooker lentil stew made with onions, peppers, garlic, celery, carrots, potatoes, and lentils.
Slow Cooker Chicken Noodle Soup with Yuca is a hearty, comforting, and delicious soup with tender chicken breast, cooked noodles, and soft vegetables, just like the ones abuela made.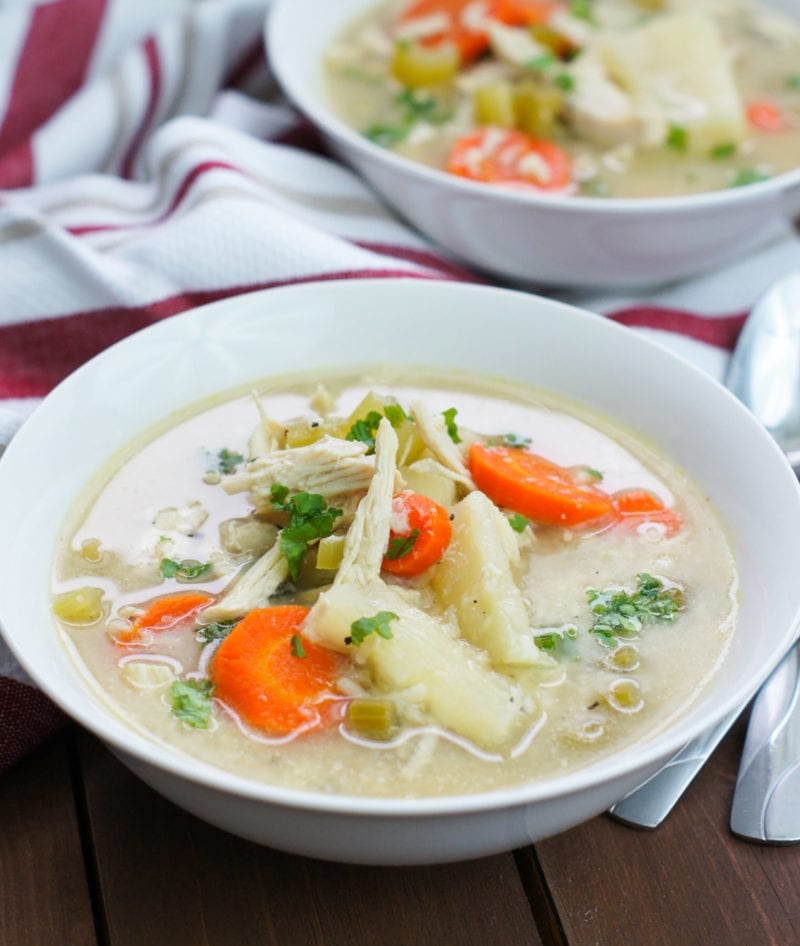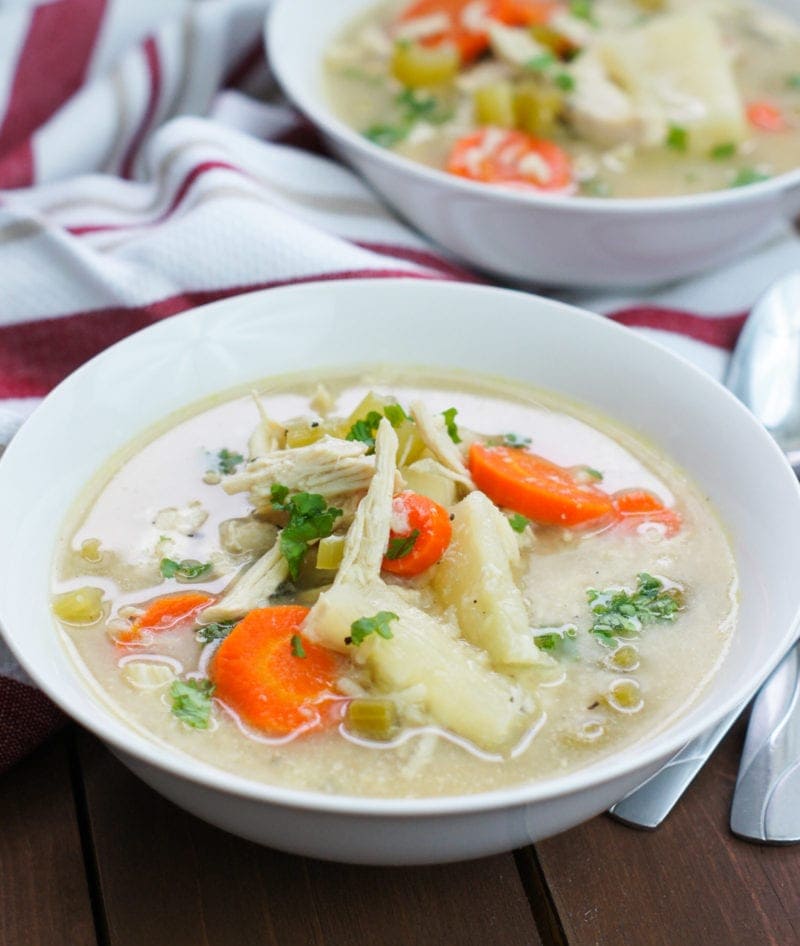 This delicious turkey and sweet potato chili is warm, comforting, and made in the slow cooker for ease of cooking. The perfect meal for a chilly fall evening!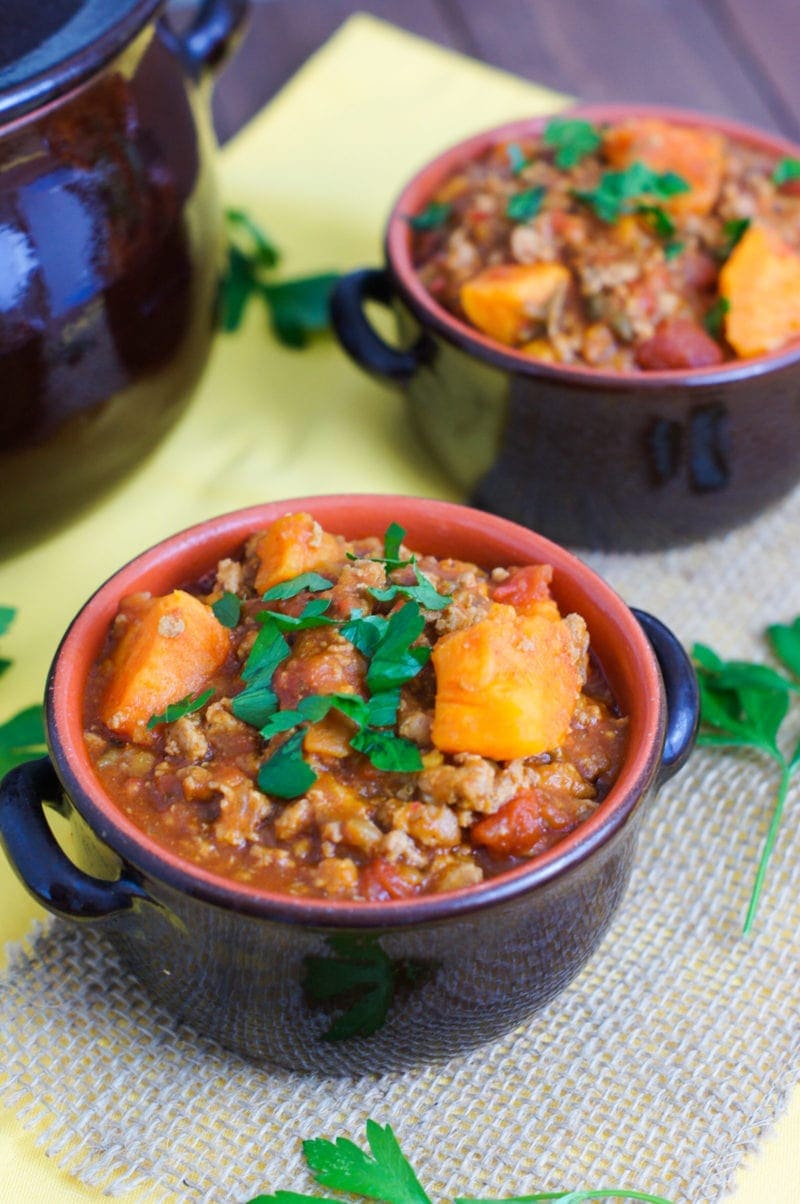 Limit the time spent in front of the stove with this simple, easy, juicy, flavorful, and perfectly tender Slow Cooker Shredded Beef.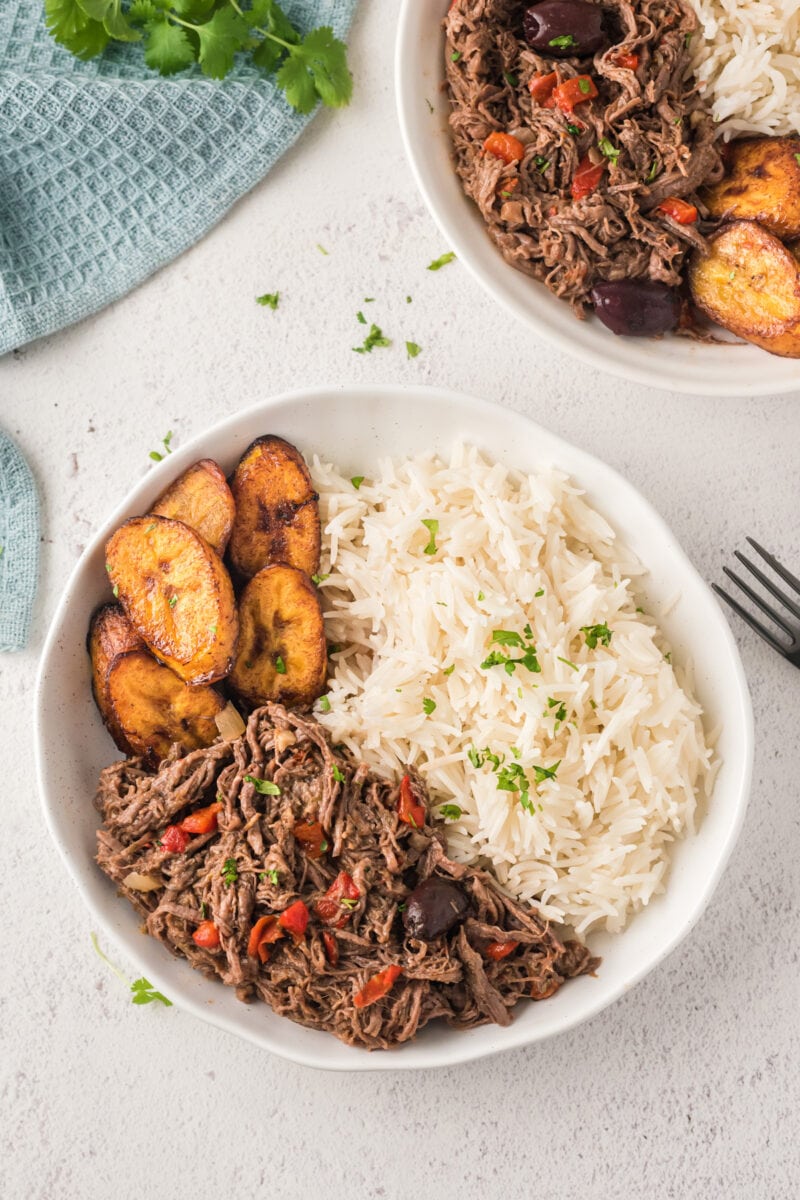 Perfectly seasoned and entirely delicious, this crispy roast pork is perfect to eat with everything: rice, potatoes, tostones, on a sandwich, and tortillas for awesome tacos.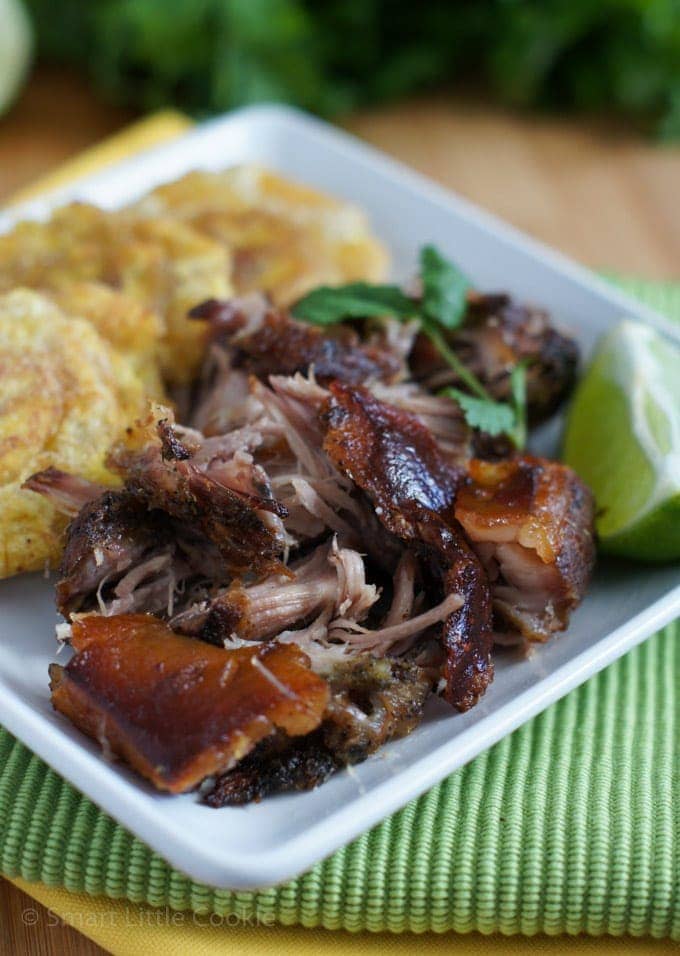 This traditional Dominican Style Spicy Oxtail Stew (Rabo Encendido) is made with beef oxtail, veggies, and Latin seasonings for the ultimate comfort food! The beef is slow-cooked for maximum flavor and requires just 10 minutes of prep time. Serve with rice for a hearty family meal everyone will love!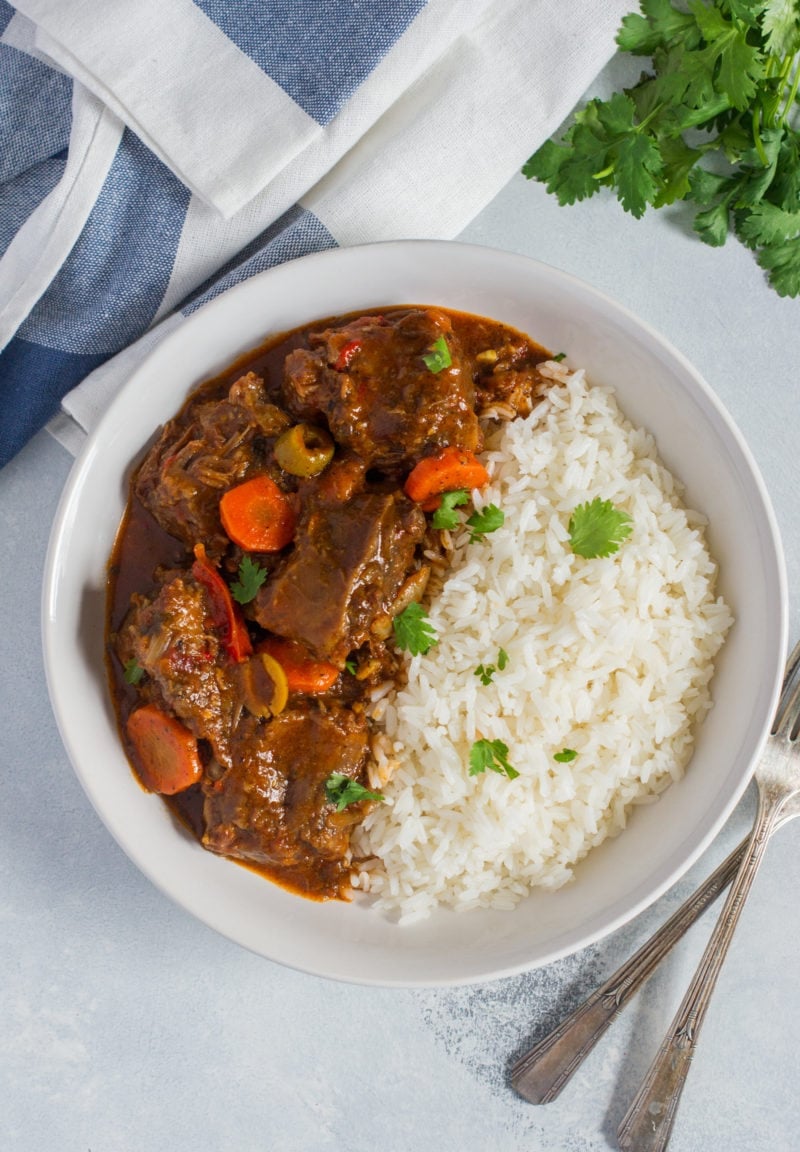 I hope that you enjoy my best ever slow cooker recipes! All so quick and effortless to make and all full of delicious flavors!
More Latin Recipes
If you have tried any of these recipes, be sure to let me know in the comments below!