The Dominican Kitchen cookbook's launch celebration took place on May 2, 2023, at Puerto Viejo Dominican Bistro, where guests were treated to an evening of delicious food inspired by the cookbook.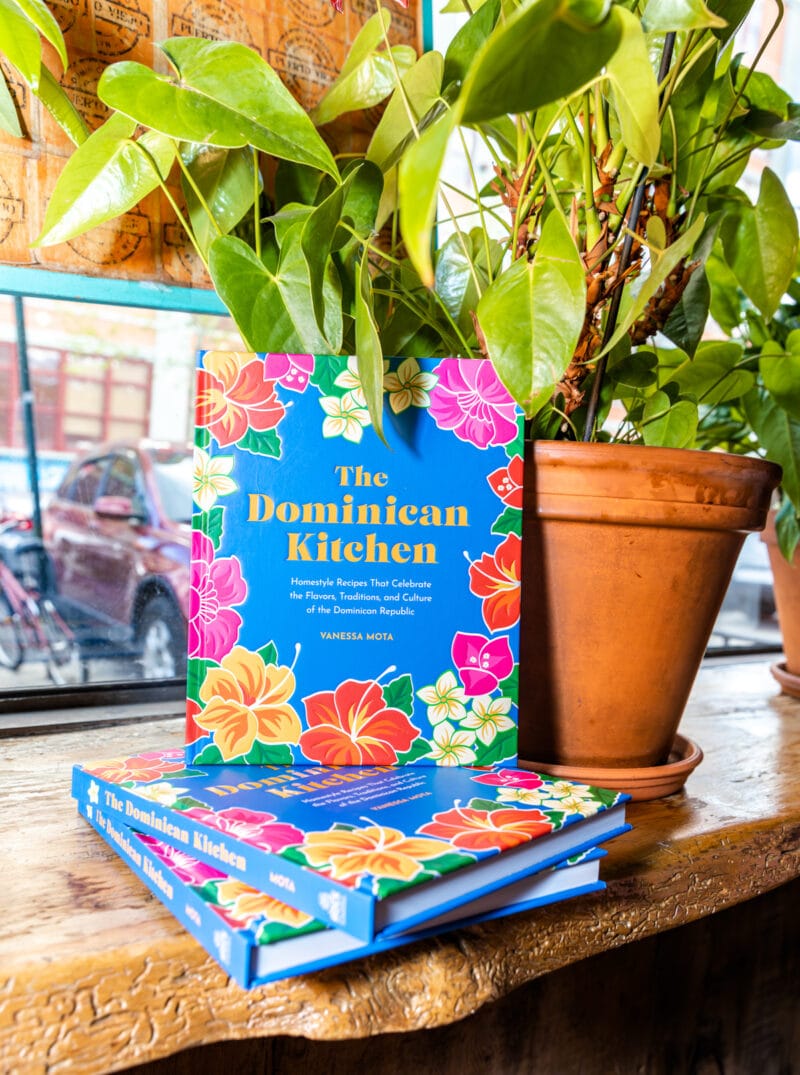 The event was attended by a group of powerful mujeres caribeñas, who were eager to celebrate the essence of Dominican cuisine and culture. Thanks to our community sponsor, Ariana Rodriguez & Co, for always believing in this project and providing the support to bring us all together to celebrate. If you are looking for an OBM, Ariana is the best of the best. 
The Menu
The celebration featured a full menu of Dominican-inspired dishes sponsored by Tropical Cheese. The menu included dishes such as picadera Dominicana, chimi burgers, and pernil with yuca, as well as a selection of refreshing cocktails.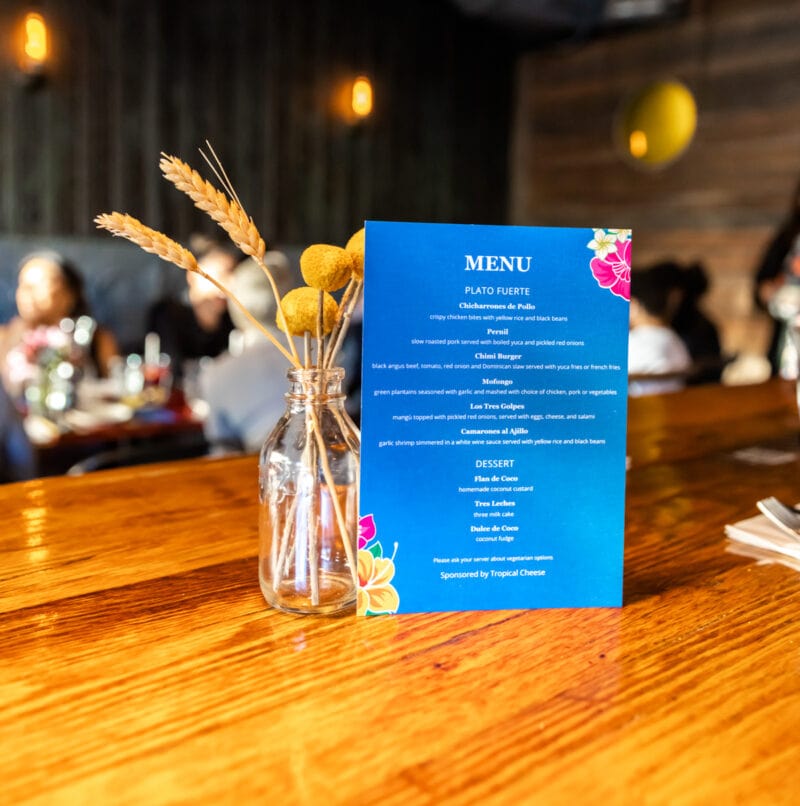 During the event, I got to share the inspiration behind the cookbook and my love for Dominican food. The celebratory atmosphere created a perfect setting for guests to mingle, eat delicious food, and share their passion for Dominican culture.
The Gift Bag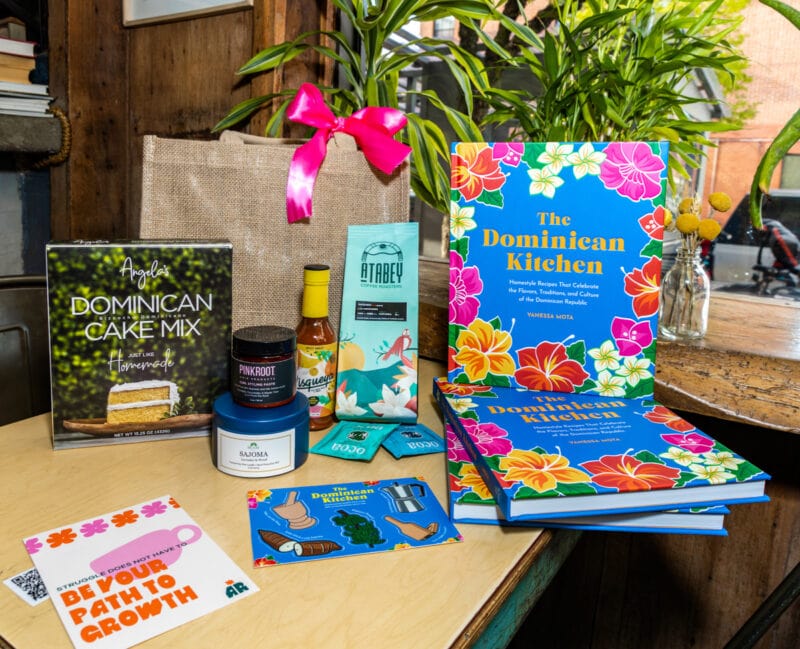 Each guest also received a signed copy of The Dominican Kitchen cookbook and a fantastic gift bag filled with amazing products, all Dominican-owned. The gift bag included: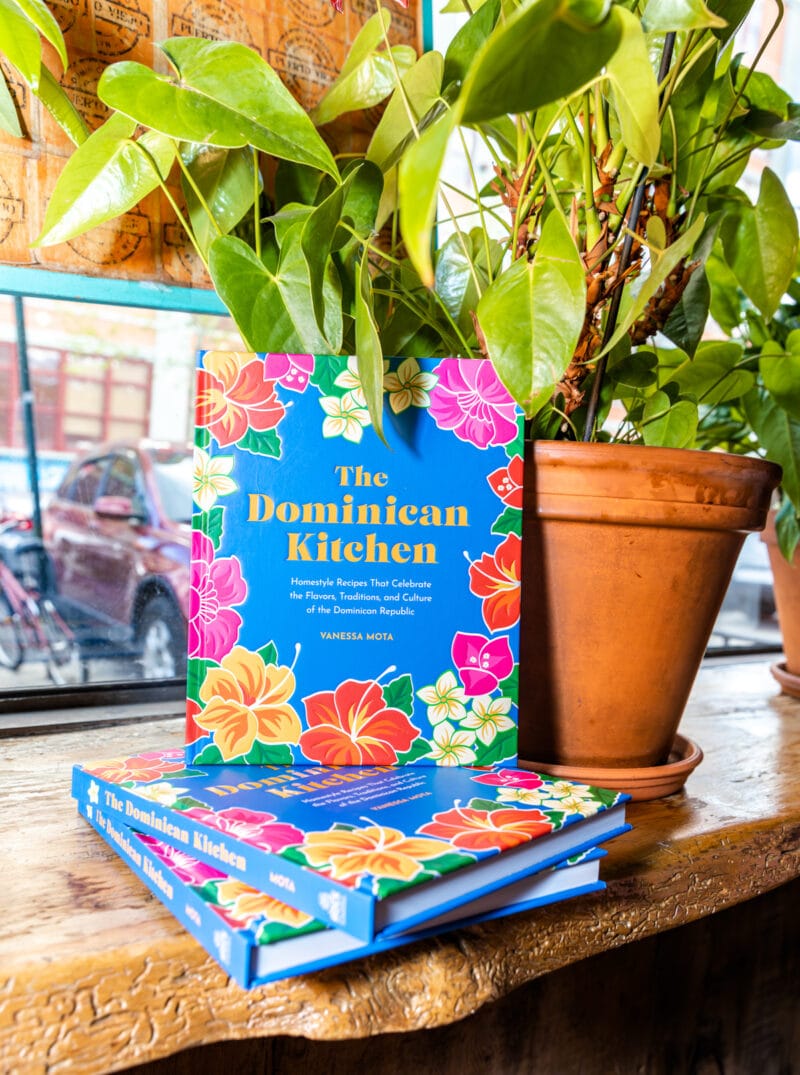 About The Dominican Kitchen
The Dominican Kitchen is a collection of 80+ authentic, traditional recipes inspired by my heritage and upbringing in the Dominican Republic. The cookbook celebrates the rich history and diverse influences that have shaped Dominican cuisine over the years.
Created with easy-to-find ingredients and featuring comforting traditional flavors, these recipes are designed for modern families who don't have tons of time to spend perfecting a classic recipe but who want to feed their families well every day.
The book is now available for purchase wherever books are sold. Get your copy now!
Other Posts You May Like: