Being in the New York area, I've tried many Dominican restaurants. Here are some of the favorite places to eat Dominican food in New York City I recommend everyone should try – whether you're a fan of Dominican food or new to Dominican cuisine.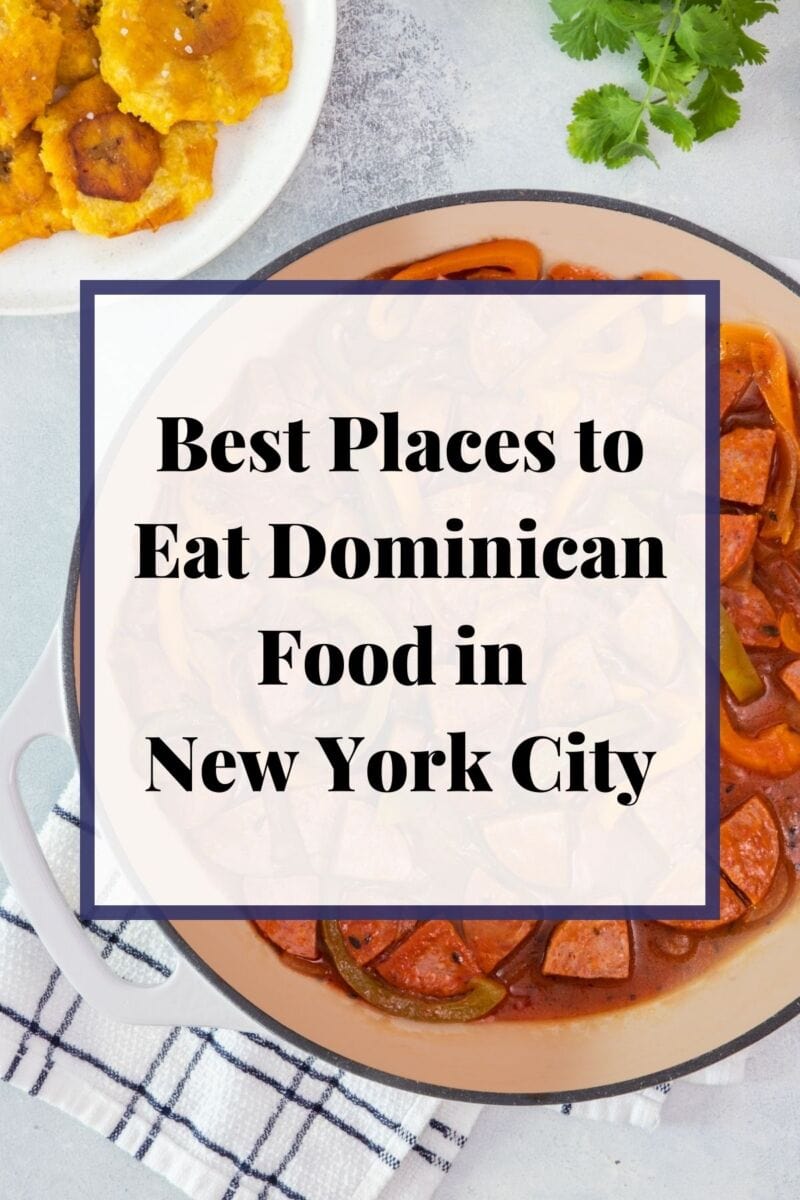 Among Latinx/Hispanic immigrants who migrate to the United States, Dominicans are the fourth-largest group — and 60% either live in New York or New Jersey. It is known that Dominicans have often populated areas such as Queens, Brooklyn, the Bronx, but especially Washington Heights in Manhattan, which has been designated as "Little Dominican Republic." And with that, comes new experiences, businesses, and of course, cuisine.
Here are some of the best Dominican restaurants located in New York City:
Ajo y Oregano brings you back to the feel of being in the campo with inspired decor designed to help you escape from the busy lifestyle of New York. The food also doesn't fall short whatsoever as visitors who have gone cannot stop raving about the taste. Some of their popular dishes include the white rice, the Chimi Tostones Slider, Chimi Sliders, Mofongo de Cerdo con Champiñón, and the jugo de chinola.
As the kings of roast chicken, this spot has a great variety of selections of food. From breakfast tortillas, to cuban sandwiches, to a range of options for mofongo, chicken, seafood and more to adhere to your taste buds. Also offering takeout, you're free to order and enjoy their food from the comfort of your own home.
Mamajuana Cafe is truly a gem and one of the best places to eat Dominican food in New York City. With their live band experience, hookah offerings, and outside seating option, this is a place to not only sit and eat with your family and friends but also enjoy a fun night out with live performers. Although, the food is also a hit. Looking for some churrasco with yuca fries? This spot is for you! Mamajuana Cafe has locations in Washington Heights and Paterson, NJ as well.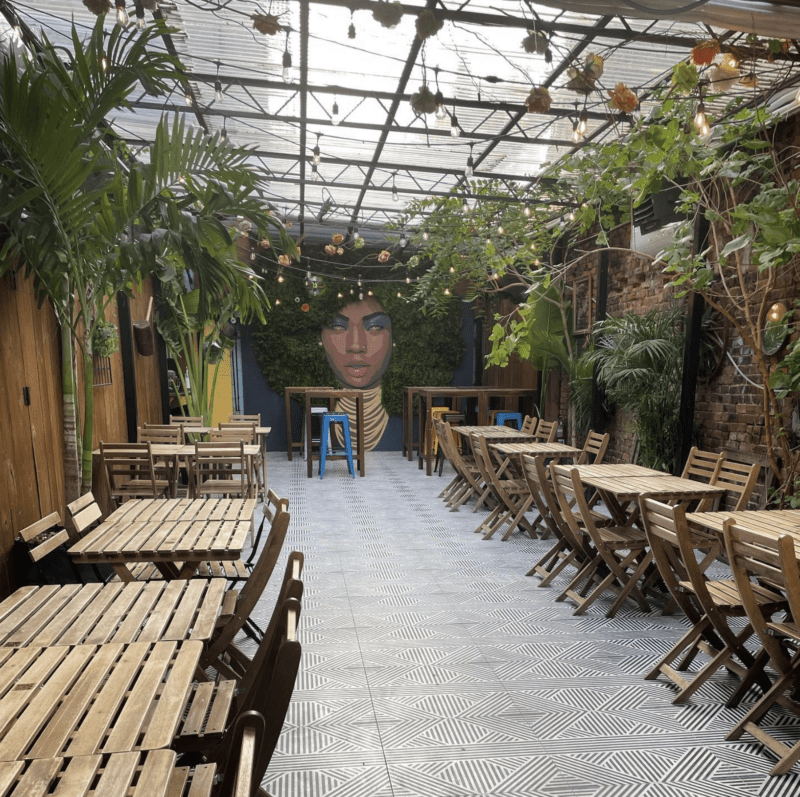 These days, everyone loves a good aesthetic-looking brunch spot when it comes to going out to eat. Santiago's Beer Garden gives you the perfect blend of outdoor greenery with wooden seatings and colorful wall decor. It can feel like summertime in the middle of winter as it's also closed off with a glass ceiling. Not only is it the perfect spot to take pictures and drink bottomless mimosas, but the food is also top-notch. Chicharrón de Pollo, tostones, maduros, pollo guisado — the list is endless.
Not all Dominican food is the same, and in this case, Mama Sushi has emphasized its Asian influence by merging Caribbean cuisine with traditional Japanese dishes. This experience is highlighted by their popular 'Latin Sushi" rolls, which creatively ranges in name and flavor with La Chapiadora Roll, El Montro Roll, or El Campesino Roll. On top of this are their specialty cocktails, beers, and of course, Sake.
If you're looking for another place to stick around, eat food, and enjoy yourself, you can absolutely do so at Café Rubio, which is both a restaurant and a sports bar. Some favorites are the churrasco, skirt steak, chicken cordon bleu, and chivo with yuca hervida (goat with boiled yuca).
This local favorite has been around since 1995 and is a traffic spot for Dominican fast food. The food is displayed right in front of you so you can see exactly what you're getting before making a purchase but of course, you'll have to wait to taste. Nonetheless, you will not regret it. If you're looking for something quick and delicious like rice, beans, pollo guisado, and perhaps some chicharron, this will not disappoint.
After opening its fifth location in New York, it's safe to say that this place has not gotten old to local foodies and it's one of the best places to eat Dominican food in New York City. Quite often, the place announces performers for their nightlife experience, including big names such as Raulin Rodriguez and Yovanny Polanco. Some of the Chef's Specials include the "Chapiadora" or the Gold Digger, which comes with shrimp, longaniza, chicharron de cerdo (Dominican pork crackling), steak, mofongo, and avocado.
Brisa del Cibao is just nothing short of a great time. You can eat at a table, at the bar, pick up your food, or get it delivered (depending on where to). And for days where you just don't want to go out and still get to savor some delicious Dominican food, takeout is never a bad idea. Mangú for breakfast? Absolutely.
Named after one of the names of Hispaniola Island believed to mean "mother of all lands" in the Taíno language, Quisqueya is also a favorite among Dominican New Yorkers who have stayed loyal to the restaurant for years. Some of their popular dishes are mangú con los tres golpes, bistec encebollado (steak served with pickled onions), and carne guisada.