Learn what is longaniza, what makes Dominican longaniza so unique, the different cultures where it's also appreciated, and where you can find quality pork sausage to cook yourself.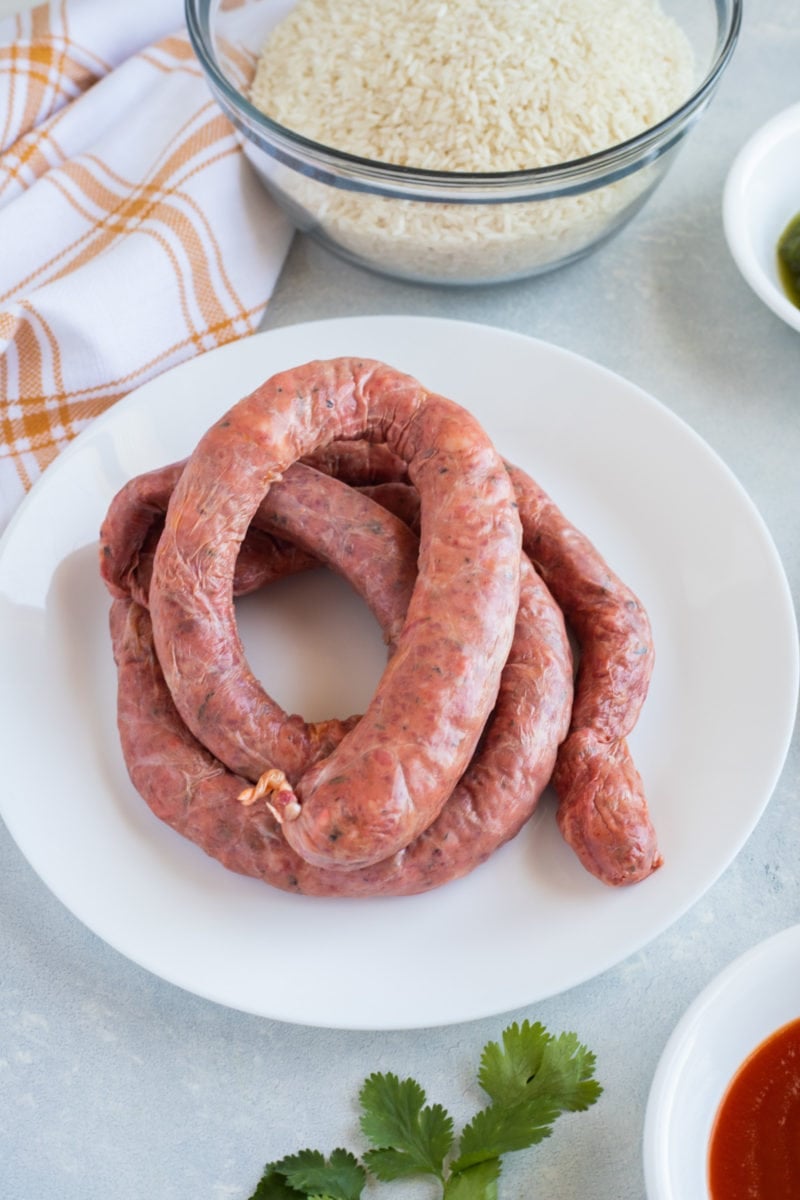 There are so many different types of sausages out there. But did you know that our widely known and appreciated Dominican pork sausage, longaniza, is unlike any other sausage out there? Let's discuss what makes it so unique, the different cultures where it's also appreciated, and where you can find this quality sausage to cook yourself.
What is Longaniza?
If you've had locrio de longaniza, then you might be familiar with the Dominican pork sausage that is unique from salami or chorizo. Longaniza is long, thin spiced pork sausage that is not to be confused with chorizo, its second cousin.
But what distinguishes this sausage from chorizo and other traditional sausages out there?
Longaniza vs Chorizo
Unlike chorizo, longaniza is chopped and placed into an intestinal casing. Whereas chorizo and any other traditional sausage are cooked as ground meat, giving it a more rough texture. It is also much spicier than chorizo. Though both are often spiced differently, longaniza is distinguished by its stronger and spicier taste.
Though very common in the traditional Dominican meal, longaniza is also familiar amongst other Latin American countries such as Mexico, Puerto Rico, Chile, as well as the Philippines, Spain, Uruguay, and Argentina.
Each of these countries has its unique way of cooking it. Whether it's served fresh or smoked, or seasoned as a spicy or sweet dish, you can't go wrong with the delicious versatility of this sausage.
History of Longaniza
Originating from Spain, the popularity of longaniza has expanded across many regions. When it comes to serving, it's pretty much up to preference.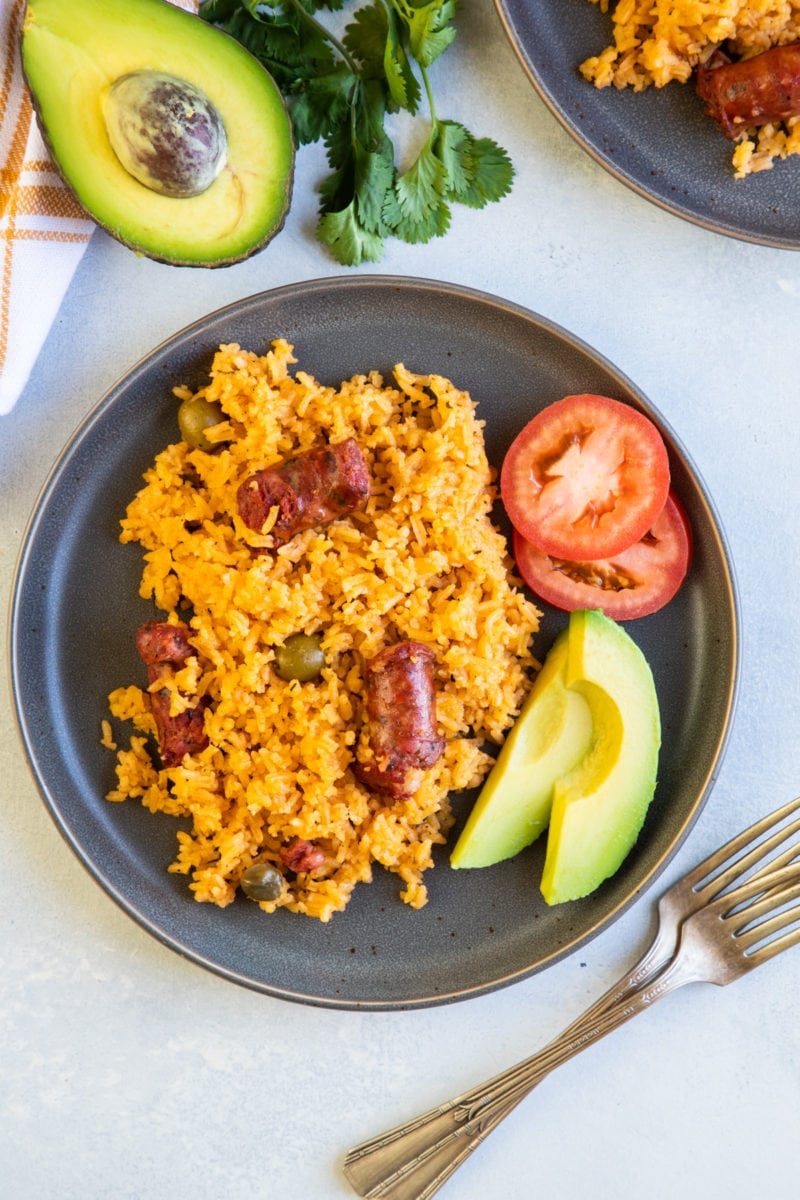 Dominican Serving
In Dominican dishes, the pork sausage is most often fried or cooked until slightly crispy. You'll often see it served with mangú or locrio. But it can also be enjoyed with tostones, batatas, or any other side dish. You may even see it be served with the classic mangú con los tres golpes. Dependent upon preference, it can be requested as a substitute for salami.
How we season our longaniza is how we differentiate from other cultures — prepared with the juices of mixtures of oranges or limes, garlic, oregano and salt. Whereas longaniza from cultures such as Argentina and Uruguay get their flavor from anise seeds.
Where Can You Find Longaniza
Above all else, where you buy your Dominican longaniza is most important. You always want to make sure that the sausage is good quality because let's face it, they're not all created equal.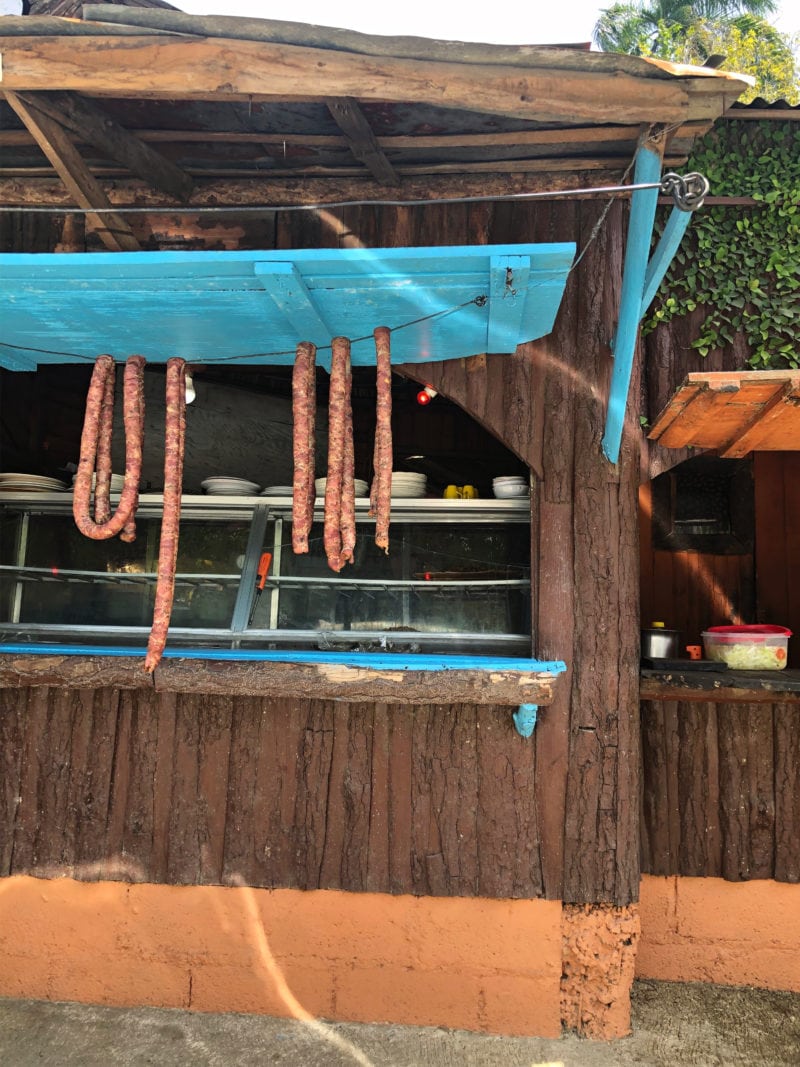 Some of the best-tasting sausages I've ever had comes straight from the Dominican Republic. However, when I'm not there, I tend to purchase it from the Hispanic products section at my local grocery store. Though not all grocery stores carry it, you can also purchase it online here.
Dominican Recipes You'll Love