This 20-minute Black Beans, Beef and Avocado Quesadillas is a quick and easy dinner perfect for those busy after work nights.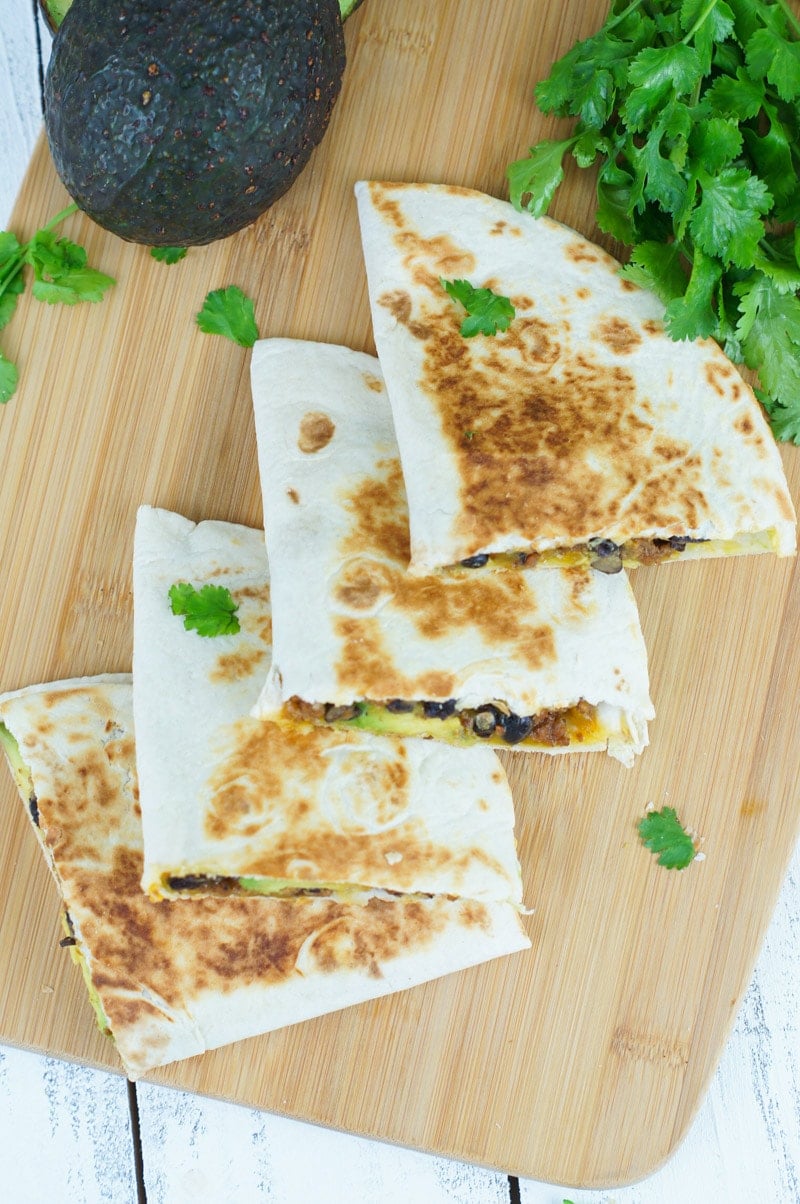 This is a very exciting week my friends! And not only because I have this amazingly delicious and super quick recipe for you, but because many wonderful things are happening.
I have started working on a little e-book project to share with all of you. I hope it is something that can help you manage your time and cooking more effectively, and allow you to have dinner on the table every night with some extra time to enjoy with your loved ones. I've had the idea and desire to work on it for many months now, but unfortunately things happen and stuff is put on hold. This time, I've actually made a commitment and gave myself a deadline to get it done. I hope to have the complete product ready for launch in two months time. I am sharing this here now as a way to keep myself accountable because it just has to happen.
Now, as if working on a new exciting project to share with my friends wasn't enough, I have a little bit of other exciting news...
We are going to Miami!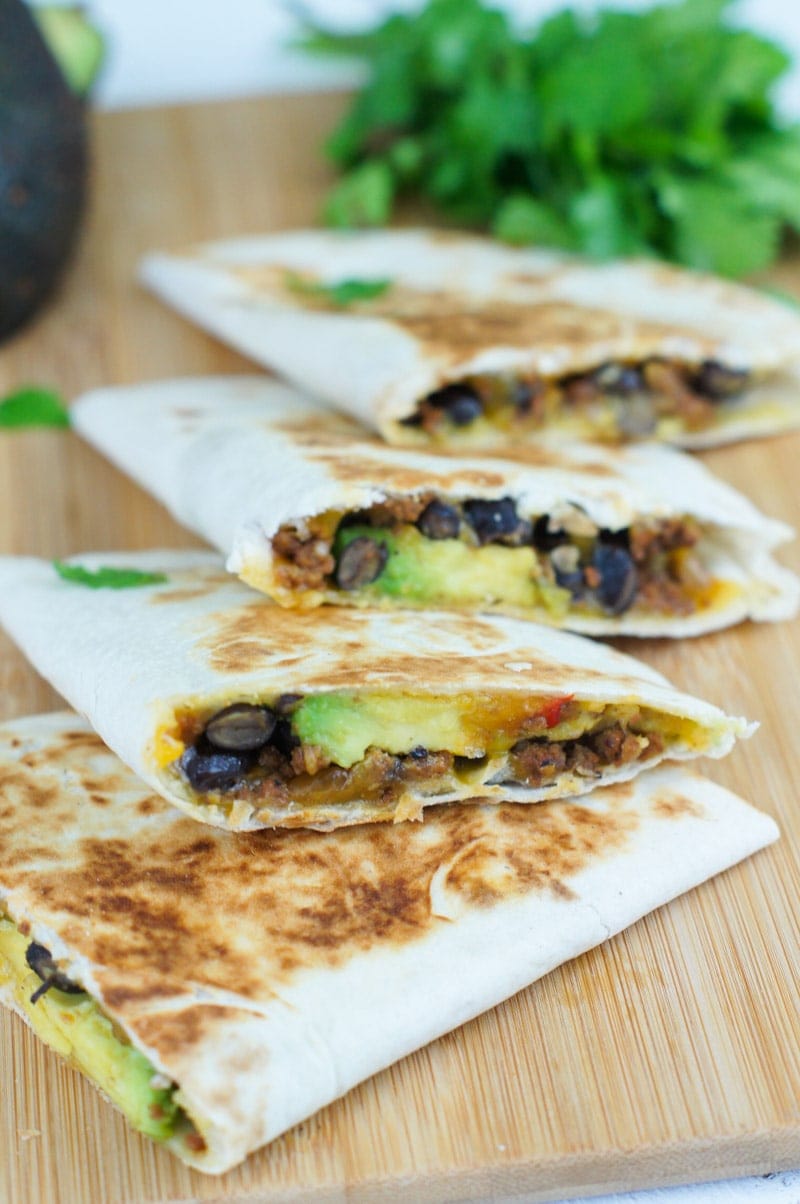 Smart Little Cookie has been named a finalist nominee for the Tecla Awards 2016 at Hispanicize!
For those of you who do not know, the Tecla Awards, which is named after the Spanish word for an individual key on a keyboard, honors excellence in U.S. Latino online video, blogging, media, marketing and those who create it. The awards event takes place in Miami during Hispanicize, the largest annual event for Latino trendsetters and newsmakers in digital content creation, journalism, marketing, entertainment and tech entrepreneurship.
We were chosen as a finalist in the Food Creator category along with four other amazing food bloggers: Adriana Martin from Adriana's Best Recipes, Alejandra Ramos from Always Order Dessert, Maria Sierra from La Cooquette and Maura Hernandez from The Other Side of The Tortilla. If you don't follow them, please make sure you do because these ladies are all absolutely amazing, and their recipes are out of this world. Really. I'm like their biggest fan.
If you are interested to know more about the Tecla Awards and who wins, follow along on snapchat beginning Thursday, as I will be sharing all the fun there.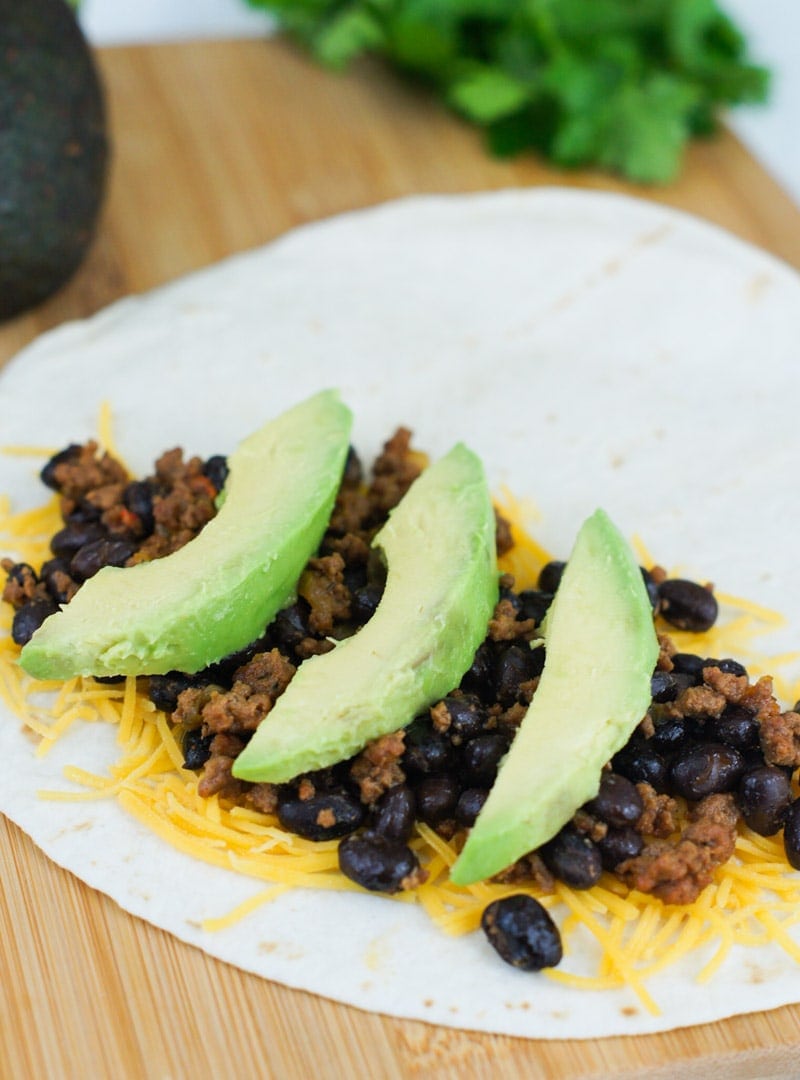 Now, let's talk about these quesadillas. Don't they look yummy?!
I have to give it up to the genius who invented quesadillas because anything that can be cooked so quickly and tastes this good should be forever held as one of the greatest creations to exist on this Earth. I might be exaggerating a little bit here, but who can blame me?
You can make this yummy, cheesy, meaty and hearty quesadilla in only 20 minutes. Simply heat a little oil in a pan and add ground beef, taco seasoning, black beans, a little water and salt. Simmer until cooked through, about 10 minutes. Top a flour tortilla with the cooked beef and black beans, some shredded cheddar cheese and about three avocado slices. Heat the quesadilla in a pan, turning occasionally, until the cheese has completely melted. Voila! Dinner is ready. Enjoy!
Pin Recipe
20-Minute Black Beans, Beef and Avocado Quesadillas
Print Recipe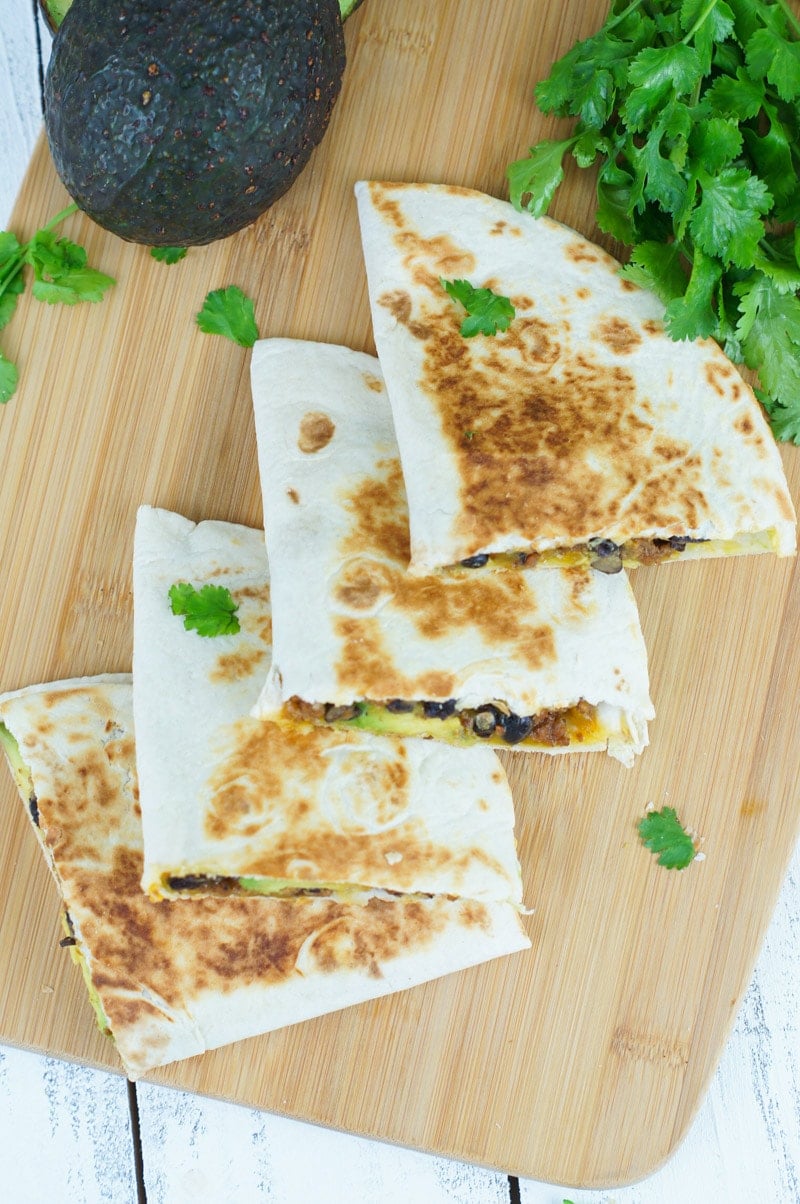 This 20-minute Black Beans, Beef and Avocado Quesadillas is a quick and easy dinner perfect for those busy after work nights. 
INGREDIENTS
1

tablespoon

vegetable oil

¼

pound

lean ground beef

1

teaspoon

taco seasoning

½

cup

canned black beans

, drained and rinsed

½

cup

water

½

teaspoon

salt

1

cup

mild cheddar cheese

, shredded

1

avocado

, peeled and sliced

4

medium flour tortillas
INSTRUCTIONS
In a pan, heat oil over medium-high heat. Add beef and break it down to separate, using a wooden spoon. Add taco seasoning and stir. Let it cook until brown.

Add black beans, water and salt. Stir to combine. Lower the heat to medium and let simmer until all the water has cooked down, about 8 minutes. Remove from the heat and set aside.

Top one side of a tortilla with beef and beans mixture, cheese and avocado slices. Fold the tortilla to close. Repeat with remaining tortillas to make 4 quesadillas.

Please tortillas, 2 at a time, in a large pan over medium heat. Heat the quesadillas, turning occasionally, until the cheese has melted, about 2 minutes.

Serve immediately.
Nutrition
Calories:
406
kcal
|
Carbohydrates:
24
g
|
Protein:
17
g
|
Fat:
28
g
|
Saturated Fat:
13
g
|
Cholesterol:
50
mg
|
Sodium:
781
mg
|
Potassium:
460
mg
|
Fiber:
6
g
|
Sugar:
2
g
|
Vitamin A:
356
IU
|
Vitamin C:
6
mg
|
Calcium:
254
mg
|
Iron:
2
mg