A quick guide to garlic in cooking and its connection to Latin and Caribbean cooking. Learn how to prepare, cook and store garlic for the best flavor and how to use it in cooking. Such a simple way to add flavor to all of your dishes!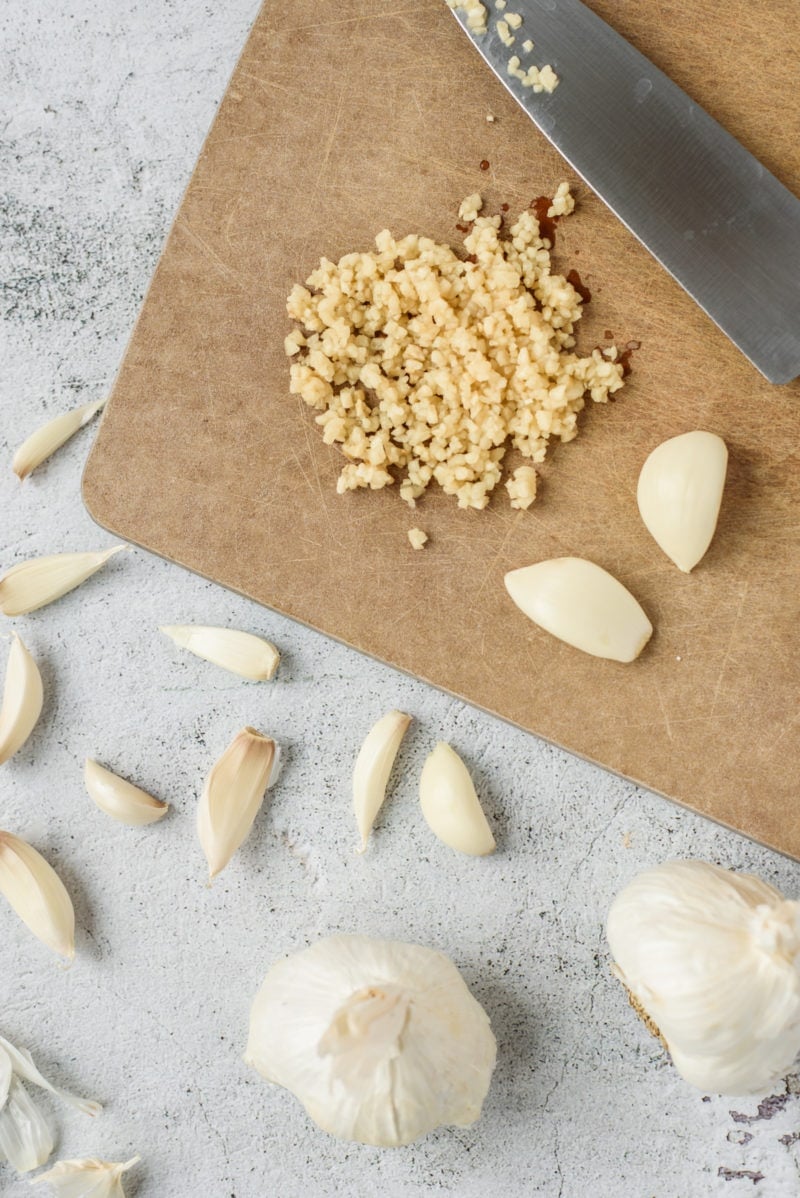 If you ask me what is the role of garlic in Latin cuisine, I may say without hesitation that we only avoid using it when it's about sweets and desserts. Period. The truth is: this vegetable is an omnipresent ingredient in Latin American cooking.
We cannot live without it. This flavoring agent is a main ingredient in the cuisines from Mexico to the Argentinian Patagonia and of course in the rich and flavorful cuisines of the Caribbean islands. Can you imagine an adobo without it? Or a sofrito, a recaito, a mojo, and many other salsas… you name it and it has garlic!
We are not afraid of it. Not at all. We use garlic powder, garlic salt, minced garlic, fresh and roasted… Sometimes we even prepare a paste by mashing and pureeing the fresh cloves and saving it in an airtight container in the refrigerator. We also put the peeled cloves in olive oil in the refrigerator. The idea is to always have some handy!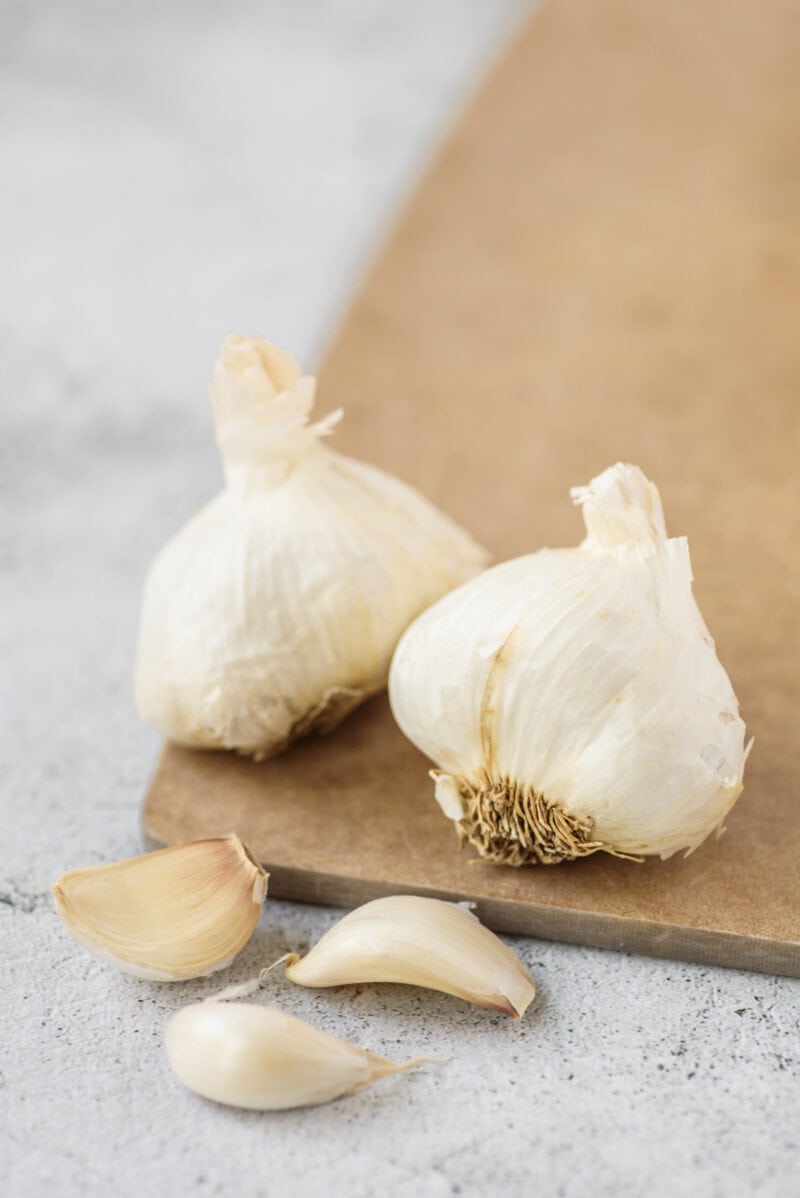 How to prepare and cut garlic
Let's start at the beginning….so garlic comes in bulbs or heads, this is generally how you will buy them in stores. Each bulb of garlic will contain around 8 to 12 cloves. Some recipes call for whole bulbs of garlic, like sauces and broths, but most recipes will require a few cloves.
How to peel a garlic clove
Use your fingers to pull a garlic clove from the bulb. Sometimes they break away evenly, other times you will have to peel away the papery skin first.
Place a garlic clove on a chopping board and lightly press on it with the wide flat of a knife, being careful so that the knife doesn't slip.
Press gently until the clove starts to break.
You will then be able to easily peel away the skin and discard it.
How to cut a garlic clove
How you cut a garlic clove is dependant on what recipe you are using it in. The finer you dice or mince the garlic, the stronger the flavor will be. It takes a little practice to mince garlic finely, be sure to check out this video which shows you the right technique.
If you are in a hurry, then a garlic crusher is a great way to finely mince the garlic and add it to your favorite dishes.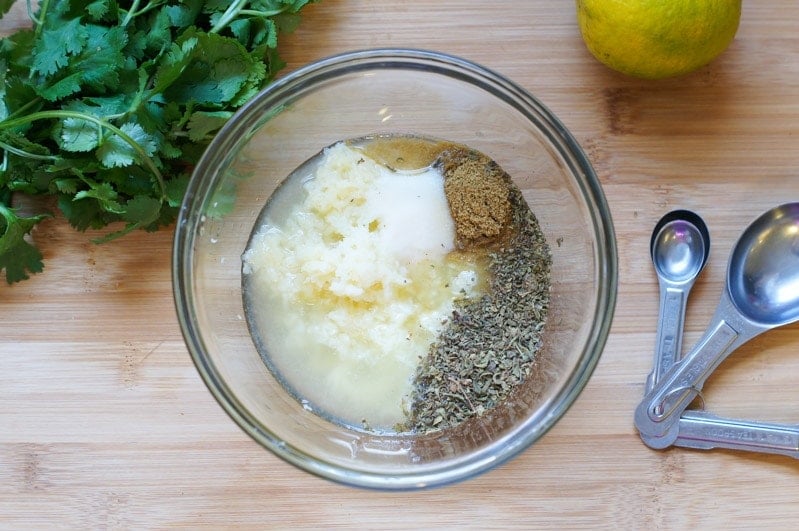 How to cook garlic
A rule of thumb: garlic oils must be released in fat. We don't boil it in water. My grandma used to say: "ajo hervido, ajo perdido", meaning that when you boil a clove in water, the flavor will be gone, forever. So, please follow my grandma's advice and let oils and fats help give it the best of its amazing flavor and aroma!
Sauté
Most recipes require you to cook the garlic before adding the rest of the ingredients to the dish, this is especially true for sauces and stews. Sautéing first helps to soften and release all of those natural flavors.
Heat a tablespoon of oil into a pan or skillet on a medium high heat.
Once hot, add the garlic pieces and stir frequently with a wooden spoon.
Cook until they are slightly browned.
Take care not to overcook as it can burn easily and loose that amazing flavor.
Roast
A whole roasted garlic bulb is one of life's pleasures! The cloves have a much milder flavor compared to minced and sautéed garlic. It can be enjoyed as an appetizer when spread on some crusty bread, and it's great in sauces and dips.
Slice the very top of the bulb off so that you can see garlic cloves inside.
Drizzle a little oil over the clove and sprinkle with a little salt.
Wrap the bulb loosely with foil.
Place in the oven at 400F for around 45 minutes to an hour.
The garlic should be golden brown on the top and soft when you squeeze it gently.
How long does garlic keep?
Garlic has a fairly long shelf life if you store it properly, I always have several bulbs on standby!
Whole bulbs: Keep at room temperature in a paper bag and your garlic can last for up to 3 months. It needs to breathe, so don't store it in plastic. Storing it in the fridge can cause it to sprout.
Peeled cloves: Peeled cloves in olive oil can be kept in the fridge for around 1 to 2 months. If not in oil, keep them in an airtight container in the fridge for up to a week.
It's best not to freeze garlic as it can alter the texture and flavor.
But as much as we love this ingredient, it doesn't do the job alone for us Latinos and Hispanic descendants. We combine it with onions, leeks, scallions, red bell peppers, chiles, fresh herbs, and with very appreciated spices such as cumin, black pepper, and oregano.
With that said if you're planning to have Latin friends over for dinner at home, have a Latin or Hispanic significant other or even better are planning to marry one, don't be afraid of garlic because we all love it and you'll end up loving it too!
Try these delicious recipes with garlic: