I became obsessed with learning how to bake sometime during the beginning of last year. My inspiration for doing this was actually that I wanted to learn how to make my own Dominican cake, which is my favorite. Although, after getting into the baking thing, I've discovered so many other good cakes it's amazing.
My first attempt to make the cake was a disaster. The cake was extremely dry and the whipped chocolate filling I made got over-beaten and became grainy. My decoration was not very pretty either. The meringue did come out quite good though.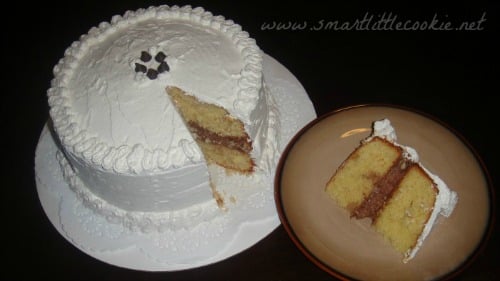 I was determine to get that cake right, no matter what. I still am. I tried making it once more about a week ago. Although it was not as dry as the first one, I still found it to be a bit too dry for my liking. I used dulce de leche for the filling, which was really good. The decoration for the cake was a little better this time, a bit more creative. Still, it was not perfect.
Some of the things I've learned in my first two attempts are: 
Watch your cake like a hawk when in the oven. Do not let it over bake or it will become too dry.
Do not open the oven door within the first 25 minutes of baking or the cake will not rise properly.
If using a whipped cream filling, do not over beat your heavy cream. It will cause it to become grainy, which doesn't look very pleasant.
I will continue to make this cake until I get it just perfect. Perseverance and determination can help you accomplish anything in this world. Soon enough, I WILL PREVAIL. Yes, I know I'm being a bit cheesy and dramatic. It is only a cake, but it's still a challenge after all.
This post is to be continued, so come back to read about me and my Dominican cake battle.