A simple list of the 5 Things You Must Absolutely Do at Universal Studios to get the most out of your vacation.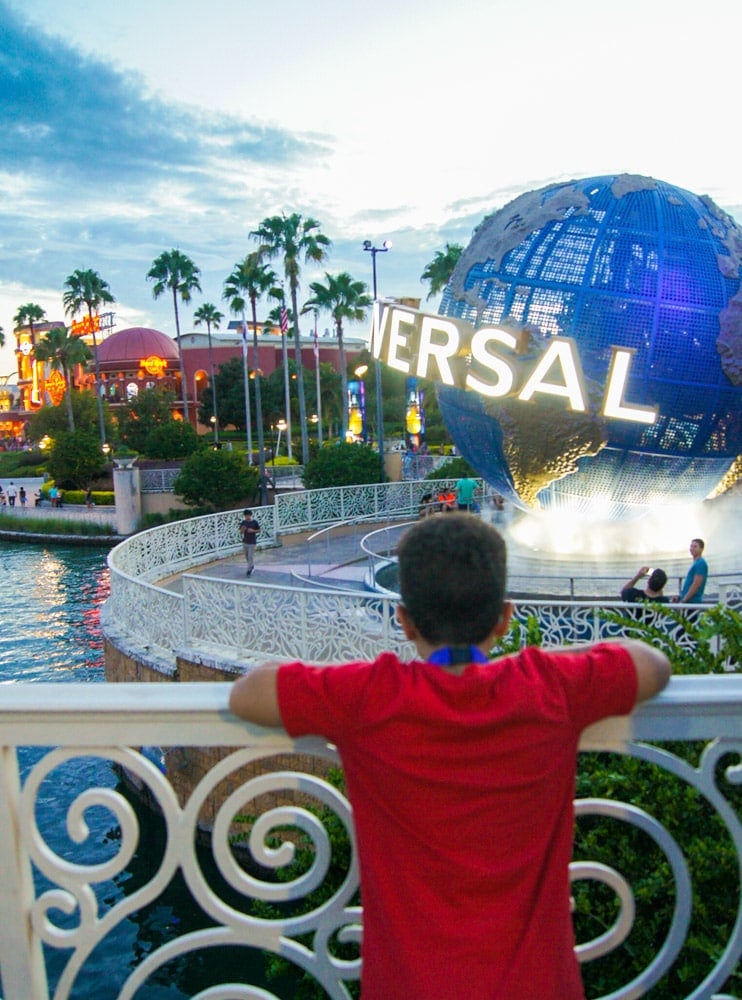 My family and I recently had our first mini vacation in a while. It was really overdue, y'all! My kids were bored out of their minds and I was beginning to loose my marbles. We desperately needed some good old fun, even i fit was just for a weekend. So, we joined the Family Forward Trip and were accompanied by other wonderful families to Universal Studios in Orlando. And guys, I cannot begin to tell just how much fun we had!
Truly, this vacation was nothing short of magical (no pun intended 😉 ). There is so much to do and enjoy at Universal Studios that it is easy to quickly become overwhelmed. I really recommend having a good plan before heading out. I did not have one because I really wasn't sure what to expect during our first visit to the parks. Thankfully, we had the Family Forward group to guide us. But, if are planning a trip on your own, you will need a plan before hand.
That is why I wan to share with you the five things at Universal Studios that we enjoyed the most and think you should absolutely do during your trip.
Have a VIP tour of the parks
The first thing I'm going to recommend is to have a VIP tour of the parks. This, my friends, really makes all the difference. Being able to experience both parks and get on every ride you want to try while skipping ALL the lines is really the best way to go. The VIP Experience costs about $200 per person, but trust me when I tell you that if you can spend the money, this is definitely worth it.
Visit Diagon Alley at the Wizarding World of Harry Potter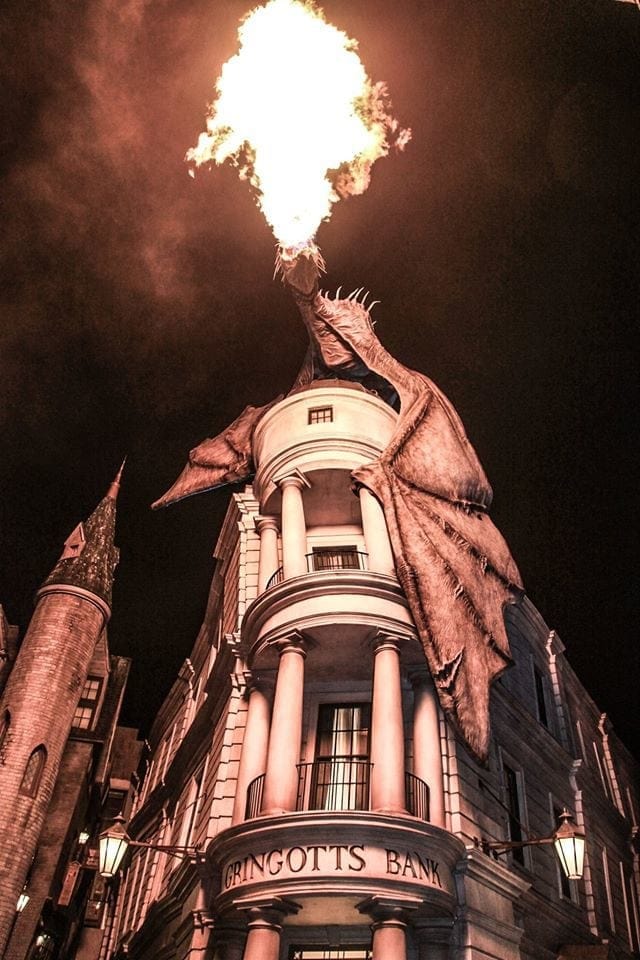 As a known Harry Potter fan, it is really not surprising that this was my favorite part of the entire trip. Getting to witness the Wizarding World of Harry Potter for the first time was an experience I will never forget. Walking down Diagon Alley, getting our first wands and indulging in some chocolate frogs had us feeling like we were actually part of this amazing world. It was fun getting to walk down areas, recognize things from the book stories and get to talk to my kids about them.
Needless to say, it was their favorite part as well. As soon as we were back home, they asked to have a Harry Potter movie marathon, which we finished in less than a week. 🙂
This is the one place I can go back to over and over again and never get tired.
By the way, do not leave without having a butterbeer!
Ride the Hogwarts Express
The Hogwarts Express is one of the attractions at the Wizarding World of Harry Potter. It serves as transportation between parks as Diagon Alley is located in Universal Studies and Hogsmeade is located in Island of Adventures. The train, however is a ride in itself and one of my kids' favorite.
Check out Skull Island: Reign of Kong
This is a really cool new ride at Universal Studios that features the amazing King Kong! The ride opened this past July, and it's one of the longest rides at Universal Studios. The ride begins as an excursion on Skull Island, where some dangers are faced and you end you face to face with King Kong himself! It is definitely an impressive ride and an experience everyone who comes to Universal Studios should get.
Have dinner at Toothsome Chocolate Emporium
For my birthday, which very conveniently happened during this trip, we had dinner at the brand new Toothsome Chocolate Emporium & Savory Feast Kitchen. This place is absolutely awesome and worth every minute of the long line wait. The restaurant's menu is inspired by chocolate and many of the menu items include chocolate! Now, I don't know about you but they had me at chocolate. My favorite was their chocolate almond bread with salted caramel butter from the appetizer menu. I swear I still dream about this butter-bread combination.
If you don't have the time to wait for a table or simply just want to grab a snack, the restaurant has a chocolate store as well as a Milkshake and dessert bar.
LOOK AT THOSE MILKSHAKES! Yes! That IS a cupcake on top of a milkshake!
Listen, all I'm going to say is if you go to Universal Studios you need to go and try out this restaurant. That's it!
There you have it! Those are the five things I think you should absolutely, most definitely do on your next family trip to Universal Studios. But, there are so many other things I didn't get to mention. Here's a small list of other fabulous things you can do as well:
Try the new Hulk ride
Spend an afternoon at the hotel's pool
See the Blue Man Group Show
Eat an extra large Lard Donut at the Simpsons area
Get on the Transformers and Spiderman rides
Watch a characters parade at the Universal Studios park
Have lunch at the Three Broomsticks or The Leaky Cauldron
Go see the Horror Makeup Show
Try the Escape from Gringotts ride. We did this twice!