Taking your kids to work-related events can be challenging, also enlightening. Here are 3 things I learned after taking my children to a work conference.
I had attended a number of conferences in the past 2 years (not as many as I'd like), but none with my children. I always opted to go alone, since these events usually have a full agenda where people are moving from one ballroom, session or special event to another every couple of hours. This tends to be exhausting. Very fun, but definitely exhausting.
A couple of months ago I attended #BlogHer17, the largest blogging conference in the US, and due to unexpected events at home I had to make the last-minute decision of bringing my children with me. I was completely terrified of this for many reasons.
I believed they would hate the long drive to Orlando. I was afraid they would get bored and drive me crazy. I thought they wouldn't understand that there were certain things I needed to do instead of going to the hotel pool because I was there for work. Finally, I didn't want them to feel lonely and like they were forced to tag along.
Thankfully, none of these things happened and what I learned and took away from this experience was so much more.
Here are the 3 Things I Learned After Taking My Children to a Work Conference:
Long Drives Can Be Fun
As I mentioned before, I was really afraid the kids wouldn't enjoy the long ride to Orlando. Since she was very small, my daughter always gets car sick during long rides. The trips would always be accompanied by multiple pit stops and lots of complaining. This time that was not the case and I cannot say whether it was the excitement of accompanying mommy to one of her work conferences or the new sweet ride we got to drive in that did it. All I know is that we had lots of fun from the very moment we left our house.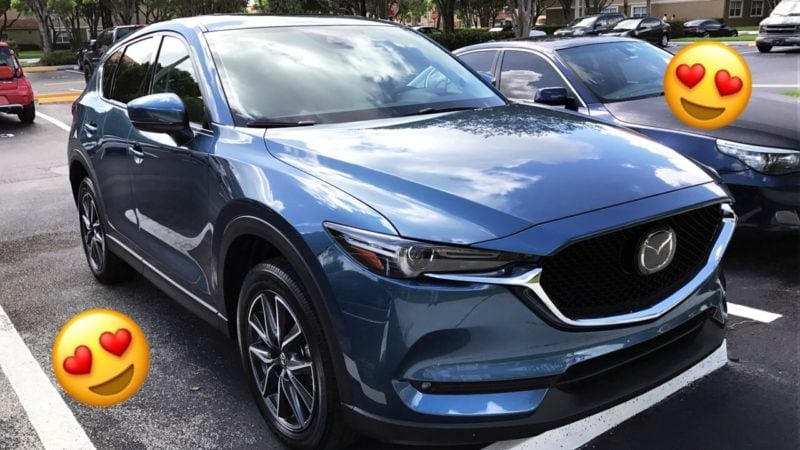 Our friends over at DriveShop lent us the new Mazda CX-5 2017 for our trip to Orlando. We had driven the previous CX-5 model last year and since then, this car has absolutely become my favorite. I really like the car's safety features like a rear back-up camera, blind spot monitoring, and lane departure warning. I am in love with the completely redesigned interior and exterior of the new model and also very impressed with some of the new features such as the Windshield-projected Active Driving Display and the Full-speed Mazda Radar Cruise Control. The kids expressed how comfortable the car was many times and thoroughly enjoyed being able to play music directly from our own mobile devices.
#BlogHer is a Family Friendly Conference
The event was a weekend long conference packed with keynotes, learning sessions and special events meant for bloggers to enhance their knowledge, acquire new skills and connect with brands and fellow bloggers. But more than that, it's a family inclusive conference that creates sessions and events with children in mind. From networking challenges, scavenger hunts and a hatch session as part of the agenda, there were plenty of things to keep the children entertained and feeling just as involved and as part of the event as their blogging mamas. They get to meet other children and make new friends in the process.
Children are Fearless at Networking
One of the most important aspects of attending these conferences is the opportunity to network with other bloggers and possible brand partners. Sometimes, approaching someone we do not know to start a conversation can be very intimidating. Well, apparently, not to my children. Upon entering the conference, one of the first things we did was enter the exhibition hall as we had arrived too late for the kickoff keynote.
By the time we left the hall, my kids had made friends with at least one person at every booth and had made appointments to return the next day to either try a delicious Mashtini, take a photo with Tiny from the Pup Star movie or show mommy how to use that cool coffee maker they just learned about because they know just how much mommy loves coffee.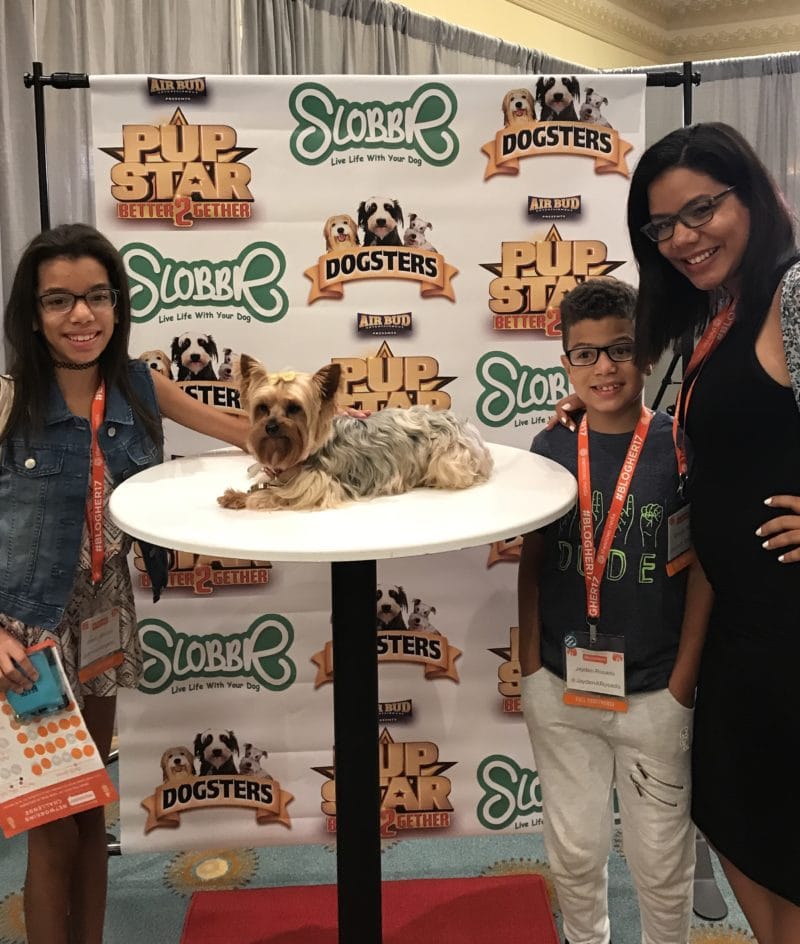 In the end, we all had our good share of fun. But I truly believe they enjoyed it much more. I won't forget my son's words on our last day, "thank you mami for bringing us to your work conference. This was so much fun!" And with those words my heart was full.